In partnership with IVECO BUS, Arena del Futuro has presented its inductive recharging technology on a test circuit in Chiai, Italy.
The Arena del Futuro project aims to demonstrate the effectiveness and efficiency of using contactless inductive currents to charge electric vehicles. The technology can dynamically recharge electric vehicles while they travel in dedicated lanes, using a system of underground coils that directly transfer energy to the vehicle's on-board battery.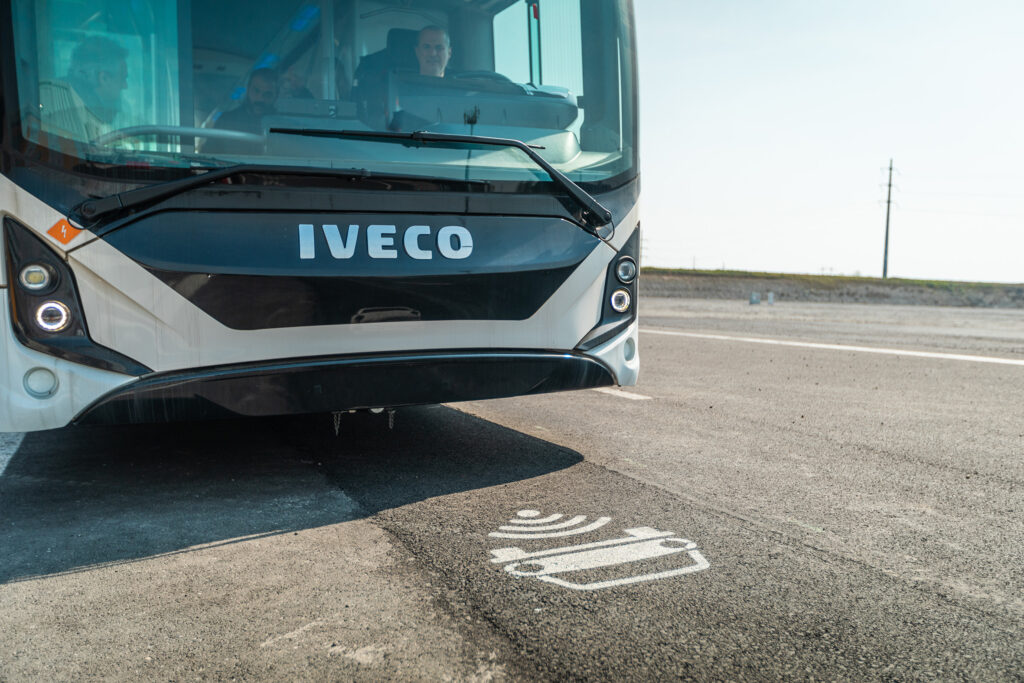 The inductive recharging technology was tested using an IVECO 12-metre electric E-WAY bus, which was retrofitted with the required connectivity and recharging equipment. The tests were conducted on a 1 kilometre asphalt circuit powered by inductive currents. Throughout the tests, the bus reached speeds of over 70 kilometres per hour and gained 75kW of electrical power.
"Our company is more committed than ever to supporting the energy transition, so it was natural for us to collaborate on this project, bringing our experience of millions of kilometres travelled by hundreds of electric buses in real-life situations with us. We will continue testing, in the belief that this technology can contribute effectively to the transition to zero-emission mobility, thanks to the benefits it offers all users."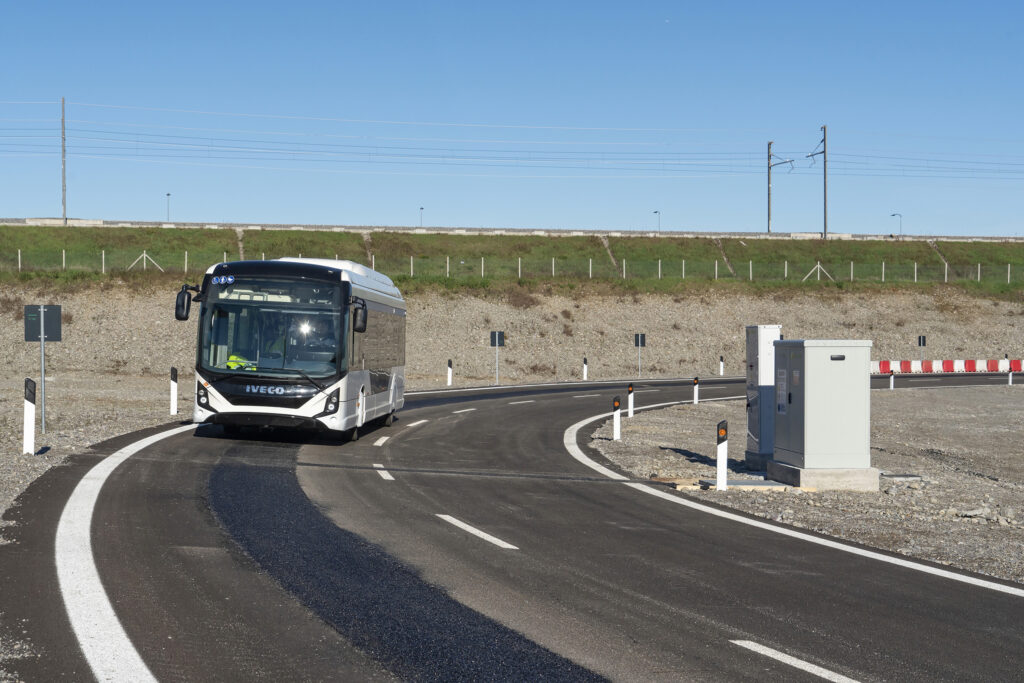 © IVECO GROUP
Inductive dynamic charging can improve a vehicle's energy efficiency and reduce the number of required batteries. Furthermore, the technology can increase cargo and passenger capacity, extend the average battery life, and reduce stopping time for recharging. The system is therefore being tested as a potential range extender and can be used for both battery-electric and fuel cell vehicles.