ATM Milano has placed an order for an additional 75 Solaris electric buses, as part of a framework agreement in which Solaris will deliver up to 250 vehicles to Milan, Italy.
The 75 Solaris Urbino 12 electric buses will start operations in Milan in the second half of 2022, joining 140 electric Urbino buses that have already been delivered under the framework agreement.
"The opportunity to supply ATM Milano, which is a particularly demanding client, with our state-of-the-art electric buses, makes us extremely proud and gives us immense satisfaction. This is also, for us, a great responsibility since we are entrusted with serving the passengers who use public transport in Milan."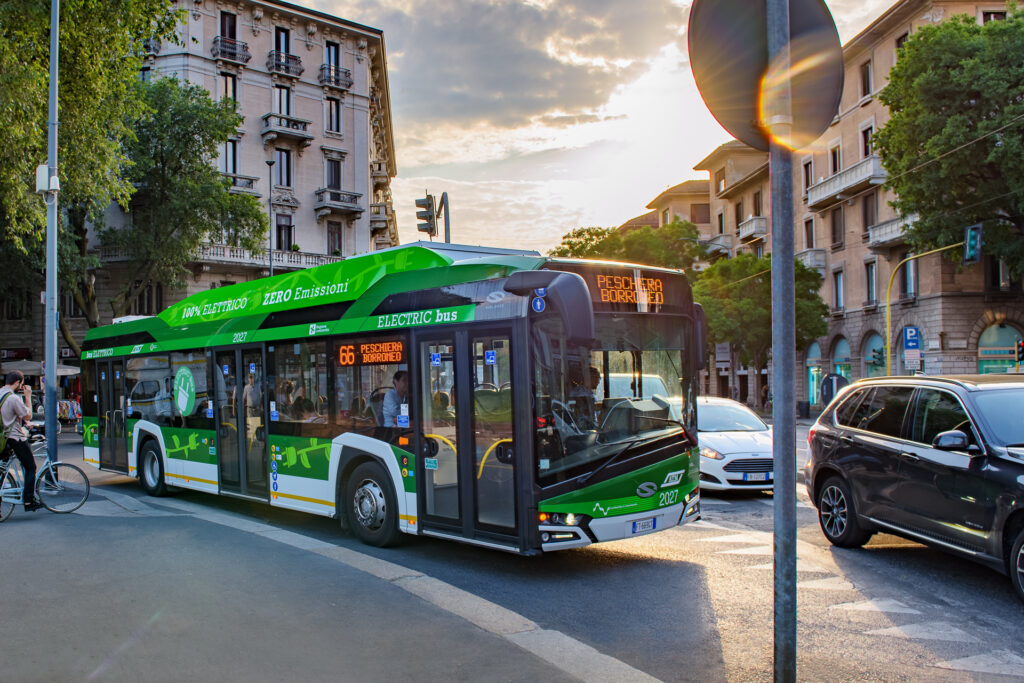 ATM Milano intends to entirely phase out diesel buses by the end of 2030. The 12-metre electrically-powered Urbino buses will feature Solaris High Energy batteries and will be charged with an inverted pantograph.
Each bus will have the capacity for 75 passengers and will be adapted to the needs of people with disabilities. To enhance comfort and safety, the air-conditioned buses will feature USB charging ports for mobile devices, a passenger information system, and a video surveillance system.
The drivers will also benefit from a series of innovative solutions such as Mobileye Shield+, a system that detects objects in the vehicle's blind spot and provides audio and visual warning alerts.
The partnership between Solaris and ATM in Milan began in 2014. Solaris has since delivered over 300 vehicles to Milan, including nearly 200 trolleybuses and electric buses.