Sheffield-based travel operator Linburg Coach Travel has improved its in-house testing facilities by purchasing an Electronic Wheel Alignment system from workshop equipment experts, Totalkare.
Linburg Coach Travel operate a large fleet of vehicles ranging from 49-seat single deck coaches to luxury 79-seat doubler deck coaches across two depots in Sheffield and Derby.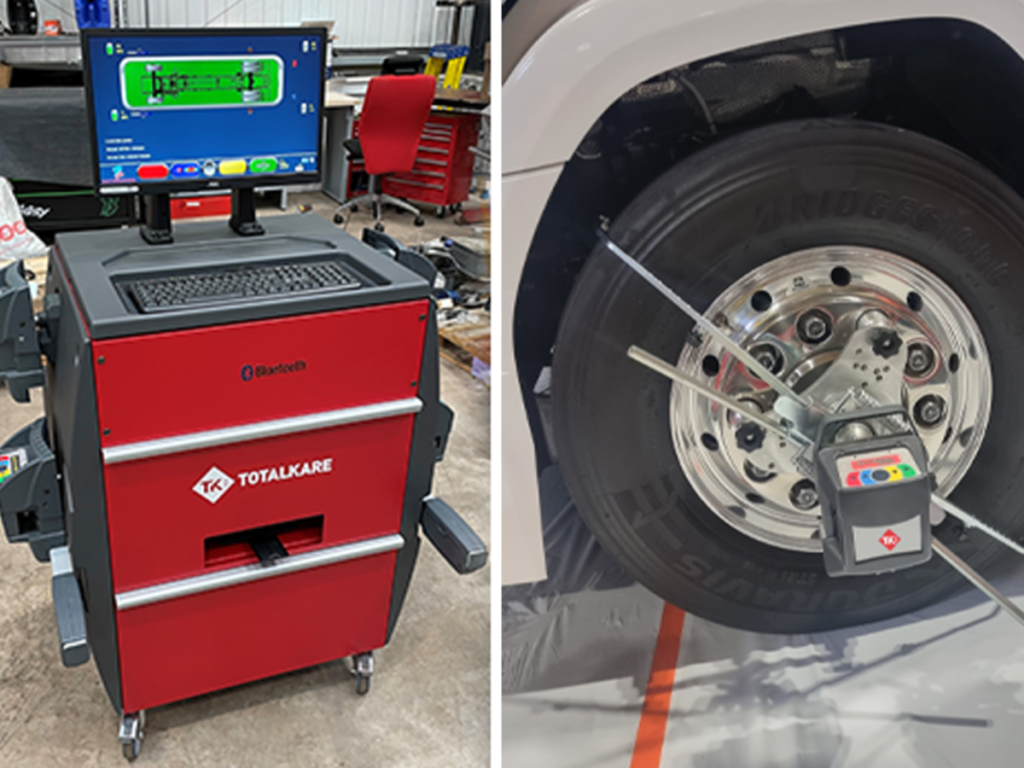 The vehicles are used to offer a variety of services including school transportation, airport transfers, corporate functions, and rail replacement services. With in-house testing and maintenance established at both depots, Linburg's Sheffield workshop will now benefit from new wheel alignment testing facilities, saving fuel, money, and time.
Using an in-house wheel alignment system will allow Linburg Coach Travel to ensure the wheels of its fleet are working together efficiently, helping to reduce drift and therefore tyre wear, fuel, and driver fatigue.
Having previously purchased a set of cable-free T8DC mobile column lifts and axle stands from Totalkare, the newest addition has been personalised with a commercial turn plate and run out clamp, negating the need to raise each wheel position individually to perform the test.
To aid convenience, the Totalkare wheel alignment system can be operated from any head and provides alignment readings up to 18 metres. With the ability to be positioned in any bay, the system also has integrated quick charge hangers, four standard tyre clamps and a 6-CCD sensor system.
John Hadaway, Director of Linburg Coach Travel, said:
"We have implemented wheel alignment testing for our fleet to ensure all our vehicles are working as efficiently as possible. We are looking forward to the long-term cost savings from reduced fuel consumption and longer wearing tyres without the cost associated with outsourcing this type of testing."
Jack Longstaff, Area Sales Manager for Totalkare added:
"We're very happy to work with Linburg Coach Travel again to further enhance their in-house workshop facilities. The Sheffield workshop now has the capacity to lift, test and maintain the whole fleet to keep vehicles on the road all year round."
Read more about the importance of wheel alignment here: 3 Statistics About Wheel Alignment Your Business Needs to Know.
This article was originally published by Totalkare.