Lion Electric Receives Conditional Purchase Order From Student Transportation of Canada For 1,000 Electric School Buses
The Lion Electric Company (NYSE: LEV) (TSX: LEV) ("Lion" or the "Company"), a leading manufacturer of all-electric medium and heavy-duty urban vehicles, today announced that it has received a conditional purchase order for 1,000 all-electric LionC school buses from Student Transportation of Canada ("STC"), a subsidiary of Student Transportation of America ("STA"), a north-American leader in student transportation, safety and fleet management services, whose controlling shareholder is Caisse de dépôt et placement du Québec (CDPQ).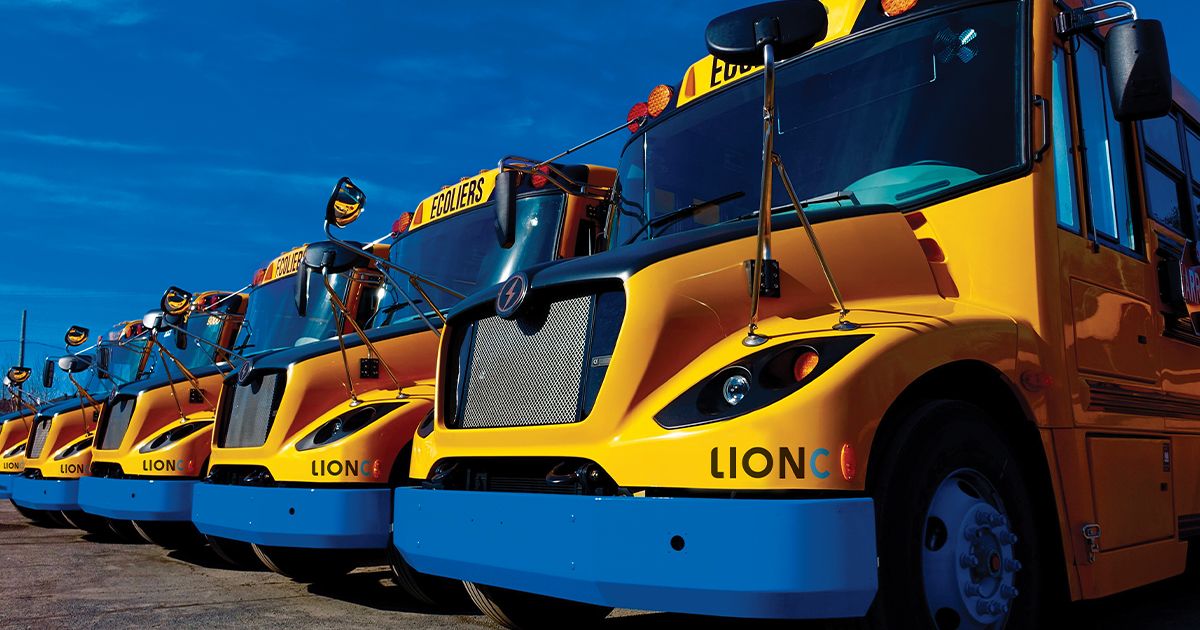 The purchase order is conditional upon the satisfactory grant of non-repayable contributions to STC under Infrastructure Canada's Zero-Emission Transit Fund ("ZETF"), for which STC has filed a formal application. Under the ZETF program, the Government of Canada aims to invest $2.75 billion over five years to support public transit and school bus operators in the transition to electrification.