Safety Upgrades Underway at Dozens of Go Bus Stations
Metrolinx is in the middle of upgrading a number of GO stations to improve customer safety at GO bus loops. As the province continues to beat back the COVID-19 pandemic and transit ridership increases, Metrolinx is making safety upgrades at several GO stations.
The safety enhancements are specifically focused on GO bus loops at stations across the region.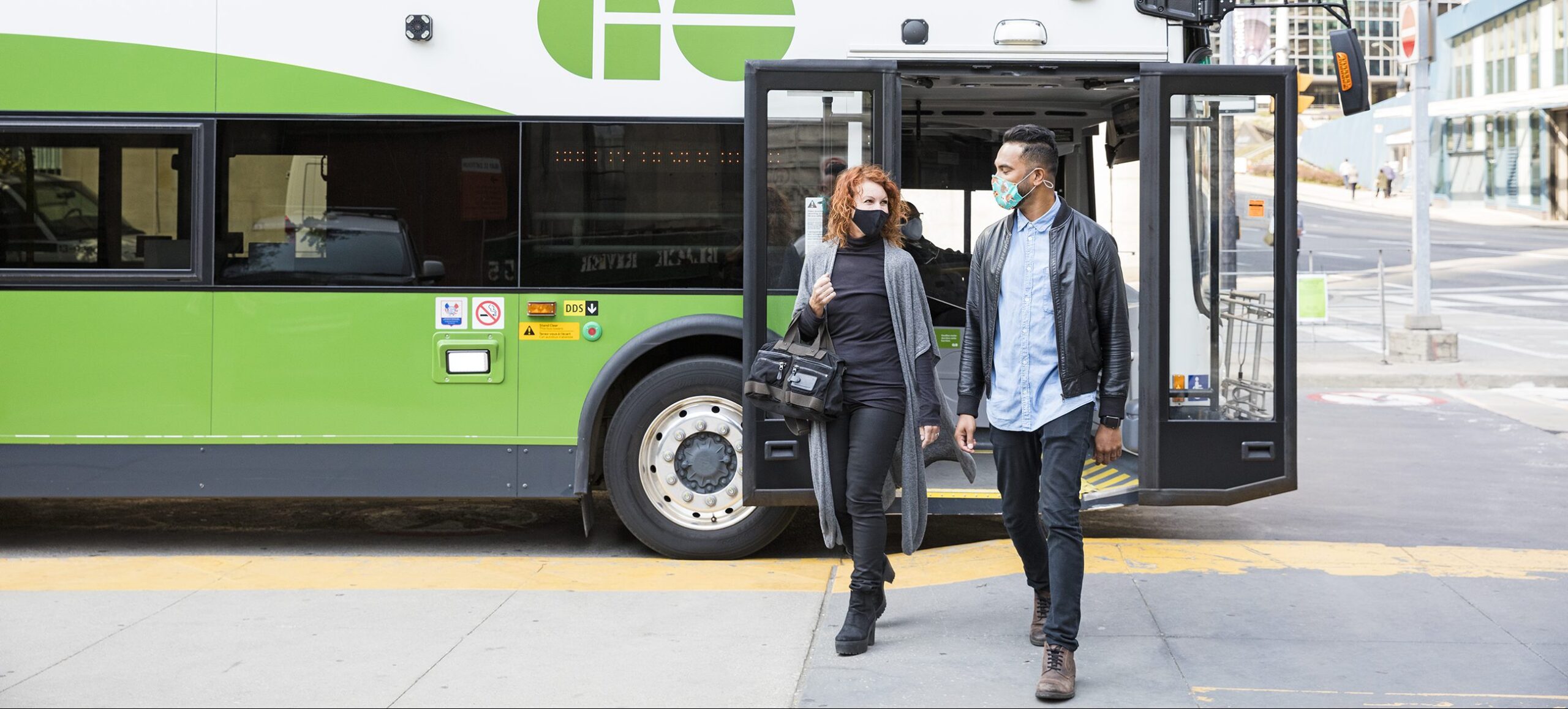 Metrolinx staff are always working on making transit safer for customers, community members and staff. This includes making it safer while customers wait for their bus, drive into or out of stations and improved signage. Some of the upgrades have already begun and others will continue throughout this year and into 2022.
Here's a look at what's happening this year:
Painting new yellow lines around the perimeter of bus platforms at 18 stations and stops (with approximately 300 more to come in the next five years) which let customers know where not to stand.
Physical barriers are being installed around the perimeter of select bus loops and across the middle of the bus loops to help prevent people from using it as a short cut.
Installation of new signs advising pedestrians that they could be fined if they choose to walk in prohibited areas of GO bus loops.
To help people find their way more easily, signs are being installed at 14 select stations which have bus loops to direct customers to specific bus platforms.
What stations are getting upgraded?
Customers can expect to see many of these upgrades at: 407/Jane, Ajax, Bramalea, Burlington, Erindale, Finch, Kitchener, Milton, Mount Joy, Mount Pleasant, Oakville, Oshawa, Port Credit, Rutherford, Square One, Unionville, York Mills, and Yorkdale.
Coming up next year, Metrolinx has another set of upgrades planned:
Crosswalks will be installed at select stations that don't already have them.
Existing crosswalks are being evaluated and some will be relocated or reconfigured with enhancements at select locations including overhead flashing lights with push-button activation and zebra striping on the ground for better visibility.
New pavement decals will also be installed on bus driving areas in front of the curb showing where walking is prohibited.
While relocating some crosswalks may result in a longer walk for some customers, it will increase safety. Illuminated crosswalks will be installed only at locations that have traffic moving in multiple directions and that have island platforms.
As customers continue to return to transit, people should keep an eye out for new signs and other safety improvements as upgrades continue at dozens of GO Stations across the region.
For more information on these safety upgrades check out the GO Transit webpage / Story by Scott Money, Metrolinx News editorial team.
This article was originally published by Metrolinx.