The Metropolitan Atlanta Rapid Transit Authority (MARTA) launched its first electric buses on 22 April to coincide with Earth Day.
MARTA has partnered with the Federal Transit Administration (FTA), New Flyer, Siemens, and the Center for Transportation and the Environment to place three electric buses into service on Routes 2 and 102, beginning Sunday 1 May.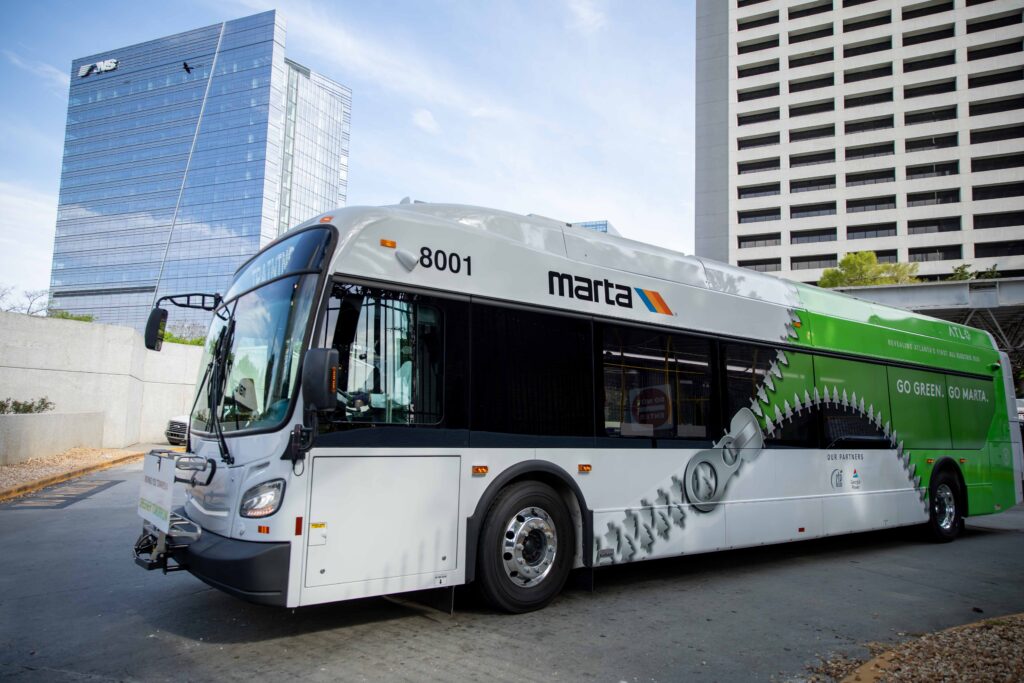 "Electric buses are ideal for routes that travel through dense urban corridors like the 2 and 102 – leaving no noise or emissions in their wake. Our goal is to continue adding electric buses to the fleet to help combat climate change and reduce the public health impacts from air pollution, especially in our most vulnerable populations. The launch of our first electric buses is the perfect way to celebrate Earth Day and all of MARTA's sustainability efforts."
MARTA's first electric buses were purchased in 2019 with support from a 2.6 million USD FTA Low/No Emission Bus Grant for six electric buses and the accompanying charging infrastructure. Recently, Sen. Jon Ossoff also secured 3.8 million USD in congressionally directed spending to purchase an additional six buses.
MARTA plans to continue transitioning to an electric bus fleet by seeking additional funding from the Bipartisan Infrastructure Law. For example, the Clayton Southlake Bus Rapid Transit (BRT) route will use ten electric buses to provide a high-capacity transit service from College Park rail station to key destinations in Clayton County. Electric buses will also be used on Atlanta's first BRT route along Summerhill Road.
"I have dedicated much of my life as a public servant to the issue of clean, renewable energy, believing that solar, natural gas, and electric are the smartest and most sustainable sources of power and the only way forward for Georgia. I am thrilled that MARTA is leading the way by putting electric buses on the street and envision a day when diesel buses are a thing of the past."
MARTA's remaining bus fleet is primarily made up of Compressed Natural Gas buses that contribute to the agency's shrinking carbon footprint by reducing emissions.