The Massachusetts Bay Transportation Authority (MBTA) has launched its Bus Priority Vision and Toolkit to support investments across 26 bus corridors.
By implementing bus priority measures such as dedicated bus lanes, transit signal priority and queue jumps, MBTA can make its services faster and more reliable.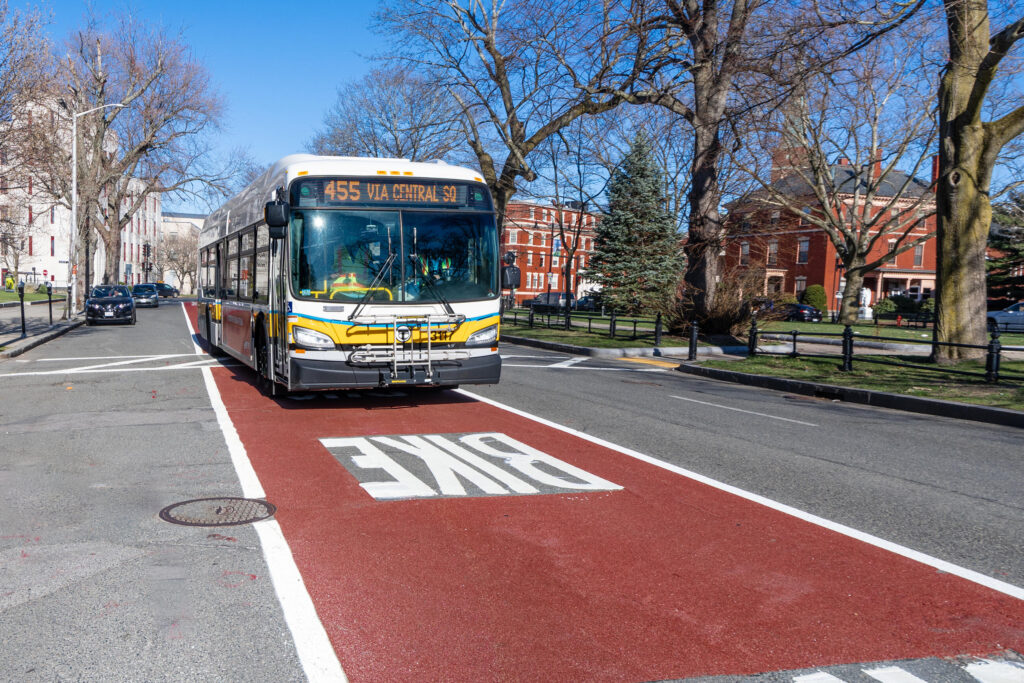 To realise these benefits, its Bus Priority Vision and Toolkit aim to support the expansion of bus priority investments over the next five to seven years.
These resources provide guidance to municipal, state and transit staff on planning and implementing bus priority measures.
"Our long-term vision for regional bus priority investments is now available for the first time ever. We are showing how joint investments in street improvements with our municipal and state partners can create the changes we need to better serve our bus riders. As part of this, ensuring robust public engagement is integral to the decision to rebuild and grow bus service for the Commonwealth.
"As congestion has increased across the region, it's clear that investments in projects like bus lanes will keep people moving reliably, and these initiatives reaffirm the T's commitment to making the bus better for more people. This Vision, along with the Network Redesign, is our plan to rebuild and grow bus service."
MBTA's Bus Priority Vision has identified 26 bus corridors with high ridership and frequency that will benefit significantly from bus priority measures. Improvements on these key corridors will benefit around 220,000 daily bus riders.
This Vision is aligned with the MBTA's Bus Network Redesign, which was approved in late 2022. The Redesign will update the bus network to better serve passengers' needs and address changing travel patterns, congestion, demographics and access to housing and jobs.
Meanwhile, the Toolkit aims to offer a consistent approach to planning and implementing bus priority measures within the MBTA region. It draws on best practices at local and national levels and outlines the benefits and considerations for effectively using limited road space.
"Bus prioritisation improves the rider experience. We have worked closely with the MBTA to ensure that bus riders are able to move more quickly on high-delay corridors like Washington Street in Roslindale or Summer Street in the Seaport. We look forward to continuing our partnership with the MBTA to create a regional transit system that is reliable, equitable, and accessible to everyone who lives, works, and visits Boston."
Since 2018, approximately 50 miles of bus lanes have been constructed in MBTA's operating area. The Vision has now identified an additional 60 miles of roadway for targeted transit improvements across 14 municipalities including Arlington, Boston, Brookline, Cambridge, Chelsea, East Boston, Everett, Lynn, Revere and Somerville.