Alongside the D45 CRT LE CHARGE™ launch, MCI introduced the new D series – marking the next generation of MCI's commuter vehicle and evolving the iconic and #1 best-selling coach model ever with modern design. MCI incorporated customer feedback to revolutionize design while maintaining quality, safety, workhorse reliability, and comfort at highway speeds.
The new D series incorporates common systems and production, a stainless steel frame for maximum durability, and modern styling that provides an unmatched passenger experience, including improved cabin space and legroom, reduced cabin noise, a curved stepwell for easier entry and more ergonomic driver cockpit, and improved ride quality. Together, these features lend lower operating cost.
All coaches are backed by MCI support services including in-field expertise, a technical call center, and 24/7 roadside assistance; ongoing technical training from the industry's only Automotive Service Excellence (ASE) accredited MCI Academy technician training center; parts support from NFI Parts, the industry's largest parts supplier; MCI Service Centers; and finally, on-the-go support with the MCI Operators App and MCI Companion App.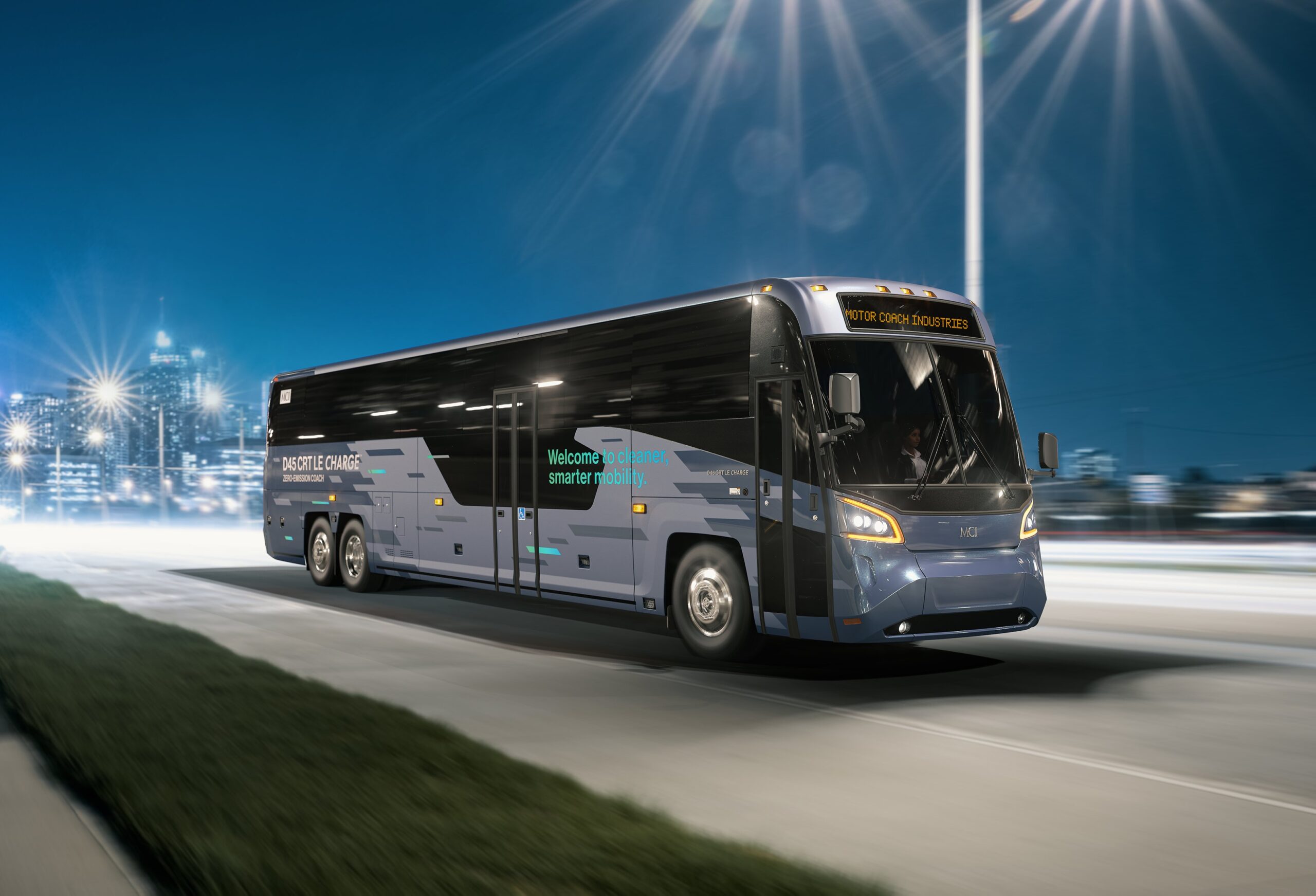 Hosted by the Vehicle Innovation Center ("VIC"), New Flyer and MCI will deliver D45 CRT LE CHARGE™ electric coach training through a no-cost virtual session on July 14, 2021. To register, visit newflyer.com/VIC.
In addition to operating the VIC, NFI offers comprehensive infrastructure support through its Infrastructure Solutions team, providing safe and reliable infrastructure services for sustainable mobility projects with over 200 chargers installed to date. To learn more, visit newflyer.com/infrastructuresolutions.
NFI is leading the global electrification of mass mobility, operating in more than 80 cities in four countries that have completed over 40 million electric service miles. NFI is also testing automated vehicle technology and remains committed to the development of technology standards that deliver safe, clean, sustainable, connected mobility options to communities.
This article was originally published by MCI.