Milwaukee County Transit System Tests New Air Filtration Treatment Helping Stop Airborne Spread of Viruses
Maintenance crews at the Milwaukee County Transit System (MCTS) are using an innovative, new air filtration product on buses to help prevent the airborne spread of viruses — including the one that causes COVID-19.
MCTS maintenance crews started applying the Aeris Guard Bioactive Filter Treatment on buses several months ago and the initial treatment of the entire fleet is nearing completion.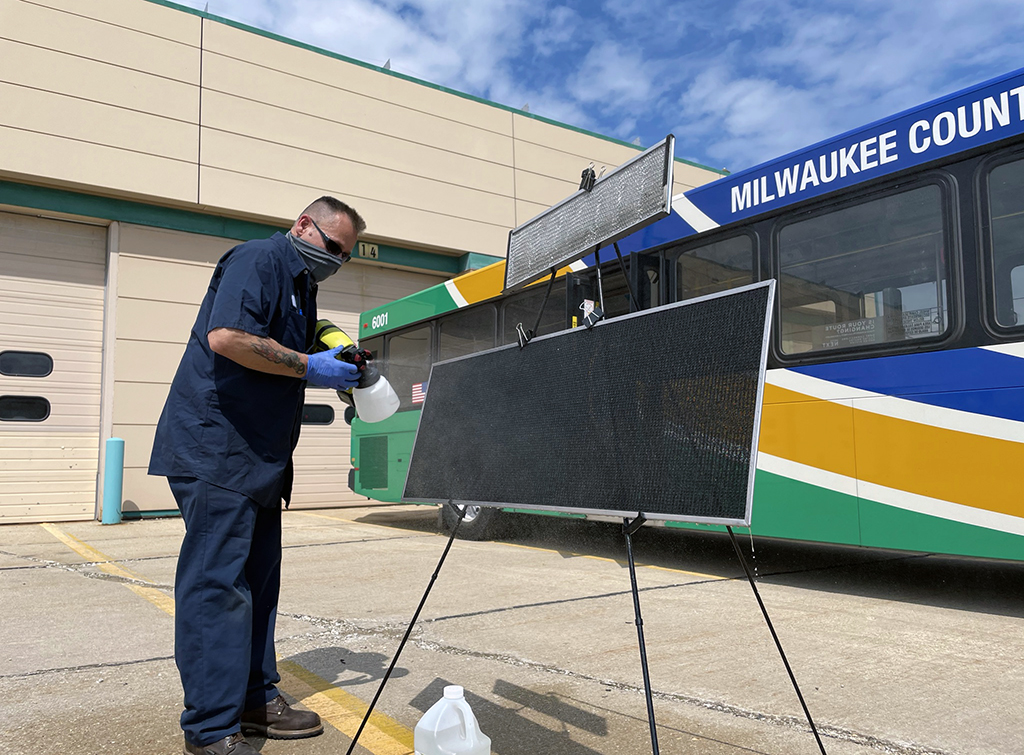 The first-of-its-kind spray coats each bus's regular HVAC filters with a specialized polymer system that is independently tested to control bacteria and pathogens that house viruses, such as SARS-CoV-2, for up to three months after a single application. The proprietary product, developed by Aeris Environmental, increases filtration efficacy without decreasing airflow or placing extra strain on vehicle ventilation systems.