VDL Bus & Coach has announced that intensively used batteries from its vehicles will be reused at the RWE power plant in Moerdijk as part of Project Anubis.
This joint initiative between the two companies focuses on the circular use of raw materials to support the transport sector's transition to net zero.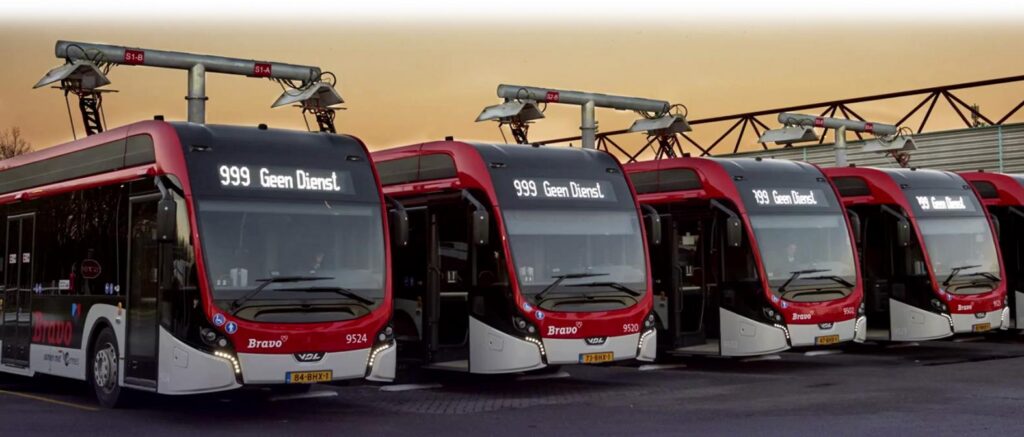 In the Netherlands alone, it is expected that more than 150,000 tonnes of batteries will become available for recycling every year from 2030. Currently, these used batteries are classified as waste and are mostly taken to recycling plants abroad.
In contrast, Project Anubis is taking used batteries from 43 electric VDL buses that are due to be replaced and will use them at the RWE power plant.
"In project Anubis, we are initially using batteries taken from 43 electric VDL buses operated by Transdev in Eindhoven since 2016. These vehicles are currently getting new and larger battery packs, but the used batteries still have enough capacity to be used in stationary applications. In Europe, we are one of the forerunners in the field of electric public transport. Providing a sustainable circular solution for our batteries is part of our strategy. However, its application still requires a lot of new knowledge and development. Together with RWE, we will therefore collect a lot of data in 'project Anubis' so that we can contribute even more to making our society even more sustainable."
The 43 batteries will be coupled into one battery at the RWE power plant in Moerdijk to provide a total storage capacity of 7.5 megawatts.
RWE is also working on battery projects in Germany, the UK and the US with the aim of growing its stored battery capacity to 3 gigawatts.
"In 2016, together with VDL, we took the first big steps towards zero emission bus transport in the Netherlands in Eindhoven. A major feat of pioneering, from which we have learned many important lessons. Now we are once again involved in these progressive and large-scale developments in the reuse of bus batteries."