New Charging Options Add Operational Flexibility for BYD ADL Electric Buses
BYD UK and Alexander Dennis Limited (ADL) jointly confirmed today that their electric vehicle partnership, the UK's leading electric bus producer, is adding operational flexibility to its British-built electric buses with the introduction of additional charging options. In addition to AC plug charging, all of the partnership's zero emission buses can now be specified with DC sockets, while double deckers also have the option of roof-mounted connector rails for OppCharge pantographs.
BYD is a global leader in batteries, energy management and electric mobility, while ADL is a subsidiary of leading independent global bus manufacturer NFI Group Inc. (NFI).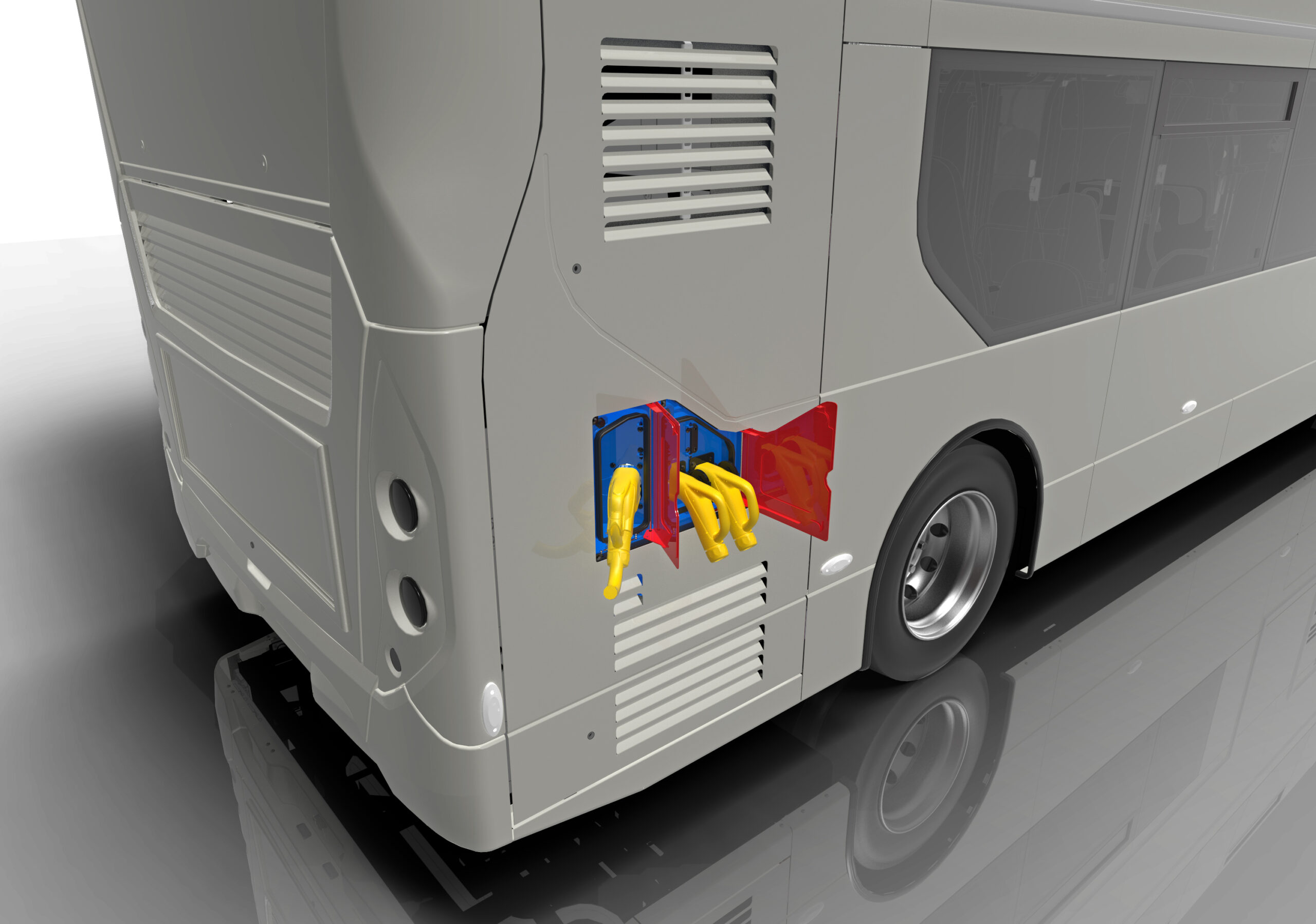 The partnership, which has delivered and taken orders for over 750 electric buses since it was launched just five years ago, has a strong track record of working with utility companies and charging infrastructure suppliers to deliver turn-key solutions to bus operators.
As standard, the BYD ADL Enviro200EV single deck and BYD ADL Enviro400EV double deck buses are fitted with dual AC sockets, allowing them to be charged with one 40kW plug, or with two plugs for a combined charging power of 80kW. With compact infrastructure, AC charging continues to be a highly cost-effective solution for a majority of use cases in bus depots.
DC plug charging offers higher charging power through a single connection and is now available as an option on all of the BYD ADL partnership's single and double deck electric buses. Batteries can be charged at up to 102kW on the BYD ADL Enviro200EV, and up to 112kW on the BYD ADL Enviro400EV.