New Network of 'Bee Bus Stops' Springing up in Leicester
A brand-new network of plant-topped Living Roof bus shelters are springing up across Leicester as part of a major programme to replace and revamp the city's bus shelters.
The citywide network of Living Roof and solar-powered shelters will be a first for any UK city and is just one of the many steps being taken by Leicester City Council to respond to the climate emergency.
Clear Channel's Living Roofs, affectionally nicknamed 'Bee Bus Stops', are planted with a mix of wildflowers and Sedum plants; a favourite amongst pollinating insects, whose numbers have sadly been in decline in recent years.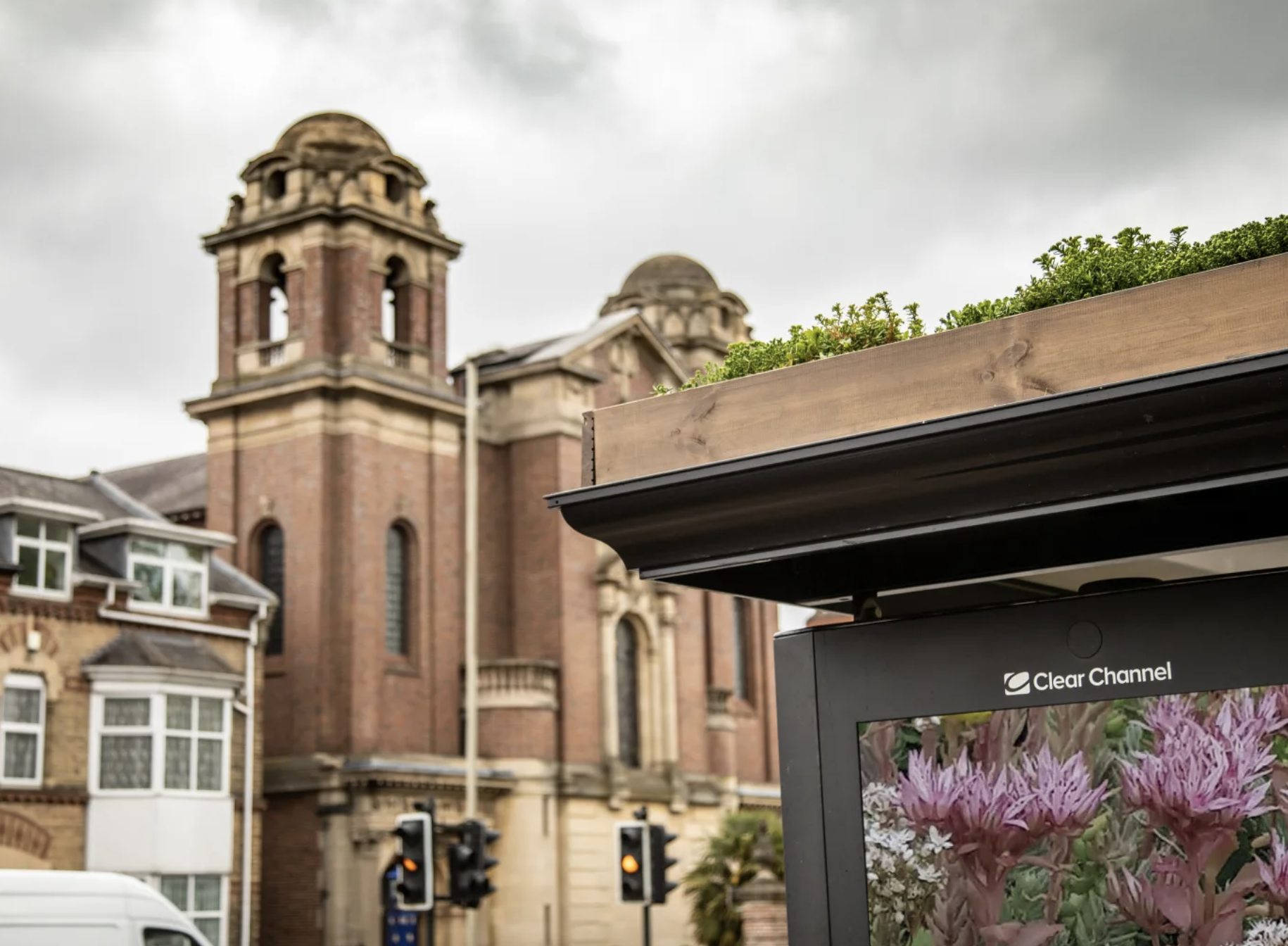 As well as supporting Leicester's critters, the thoughtfully-designed shelters will positively contribute towards biodiversity and climate resilience, absorb rainwater falling on the roof, help to reduce the 'Urban Heat Island Effect', capture particulates from the air, and help make the city a greener and happier place.
Clear Channel's Living Roof product has been designed in accordance with The Green Roof Organisation's GRO Green Roof Code – an industry code of best practice, written in collaboration with Living Roof experts.
Work to install and plant up all 30 living shelters is due to be complete this summer. When finished, residents and visitors to the city will find half a dozen of the Living Roofs congregated on Humberstone Gate and several along the length of Charles Street, along with the remainder on major roads across the city centre.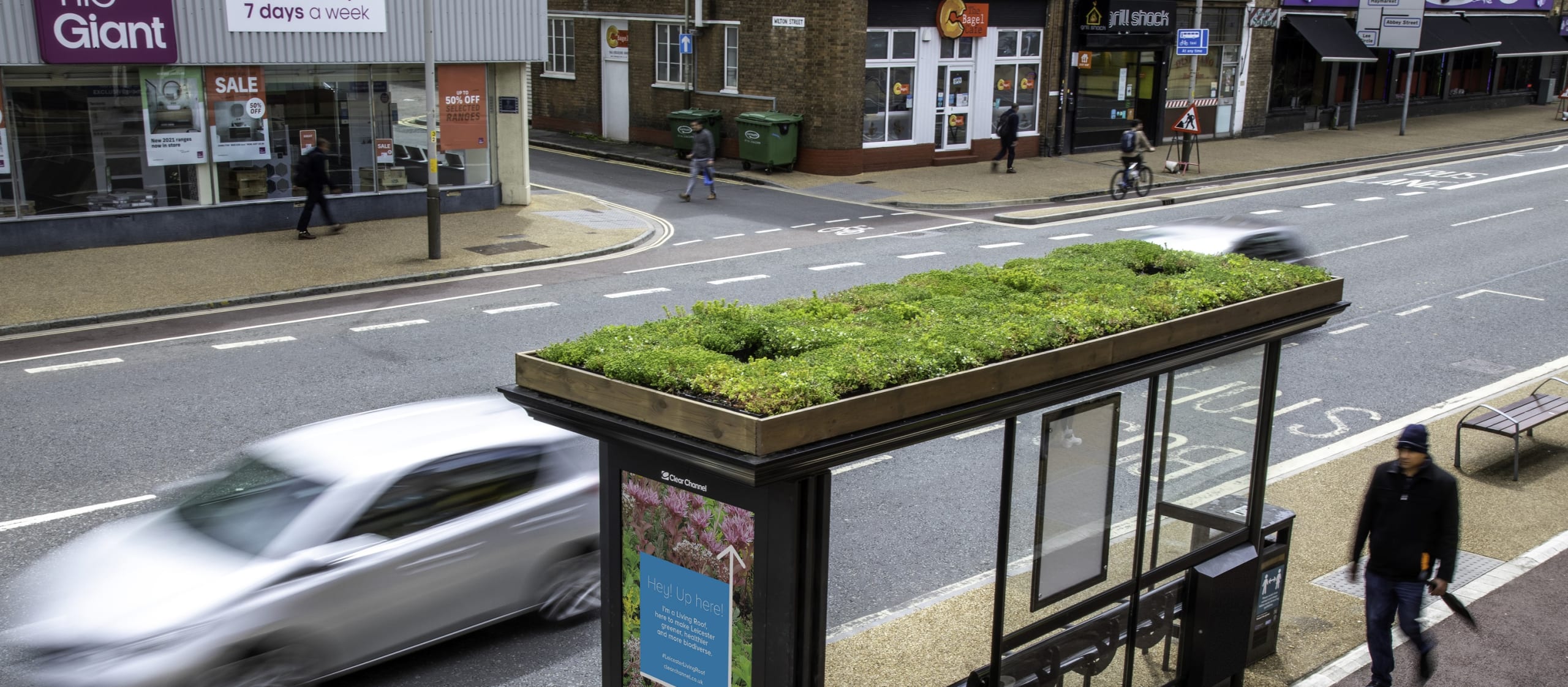 © Clear Channel UK Limited
Where feasible, all other bus shelters will be fitted with solar panels, powering smart lighting to manage energy use. The self-contained solar technology will make installation of the new shelters quicker and reduce disruption for bus users.
The Living Roofs come as part of a new 10-year contract between Leicester City Council and leading Out of Home advertising and infrastructure company Clear Channel UK. As part of this new contract, Clear Channel are making a multi-million-pound investment into overhauling all 479 bus shelters in Leicester with eco-friendly alternatives, at no cost to the city council.