Aurrigo Secures UK First as Its Auto-Shuttle Takes to the Road in Cambridge
Last week, Aurrigo will claimed another UK milestone in autonomous technology when its Auto-Shuttles officially began trials in Cambridge.
The company, which has been hugely instrumental in the development of 'first and last mile' transport solutions, will become the first firm in the country to undertake testing of a custom-made autonomous vehicle capable of carrying passengers on a main road surrounded by other traffic, including cars, lorries, vans, bikes and pedestrians.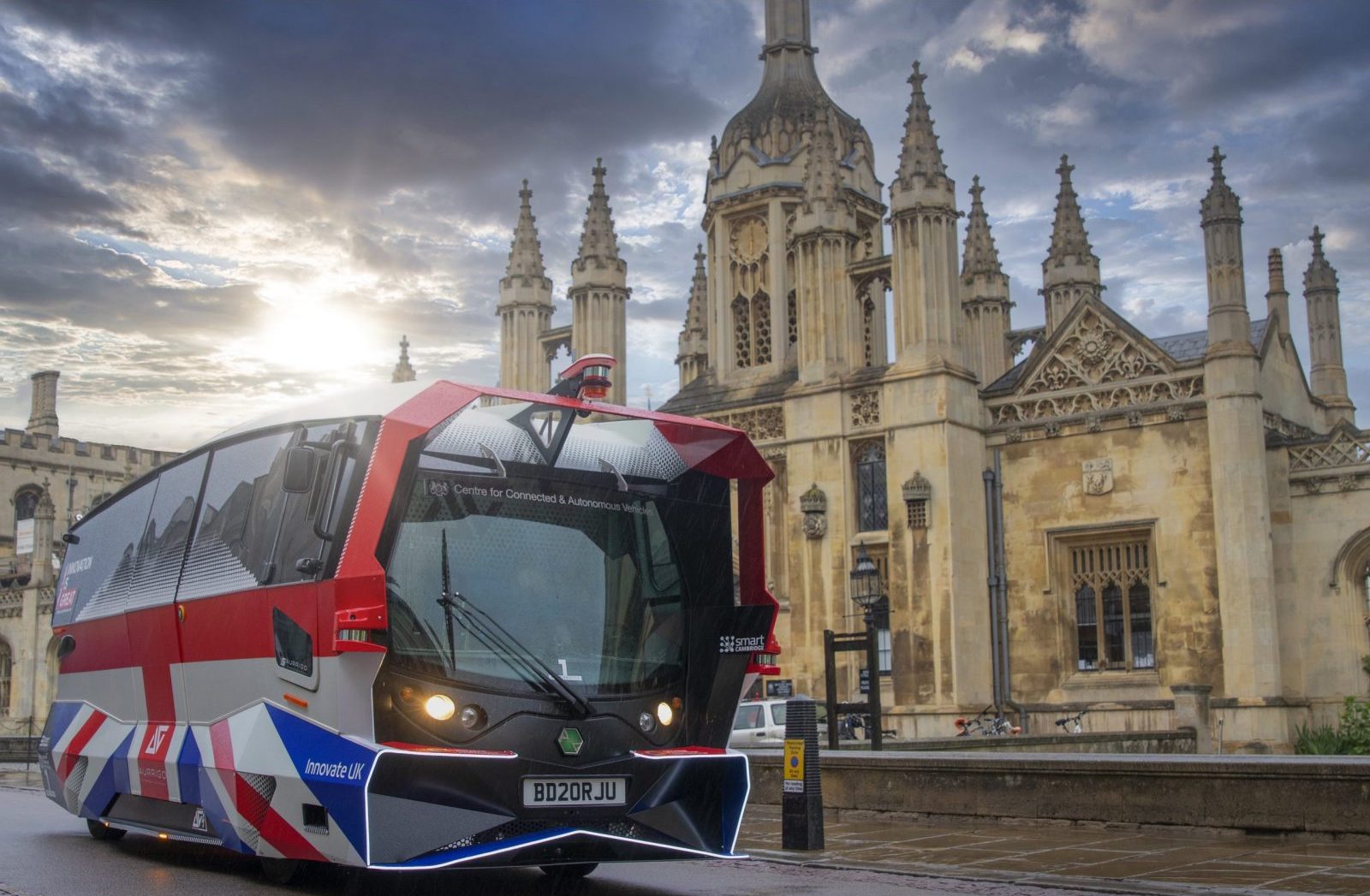 Able to seat 10 people outside of social distancing restrictions, the three shuttles will take passengers from the Madingley Road Park and Ride site to and around the University of Cambridge's West Campus.
The trial is part of an Innovate UK and Centre for Connected and Autonomous Vehicles (CCAV)-backed project, led by Aurrigo with Greater Cambridge Partnership (GCP) and Smart Cambridge all working together to explore how autonomous technology could be used on the public transport network.
It is anticipated that passengers recruited for the project will be able to use an Aurrigo App that will allow them to be picked-up at a number of locations across the 2-mile route.