Public transport provider, Metlink is trialling an articulated bus on the number 2 route in Wellington to increase capacity for its growing number of passengers.
The number 2 bus route is Wellington's busiest route, operating between Karori, Miramar and Seatoun and carrying around 9,600 passengers on a typical weekday.
With this figure expected to continue growing, Metlink has identified the need to provide additional capacity for passengers.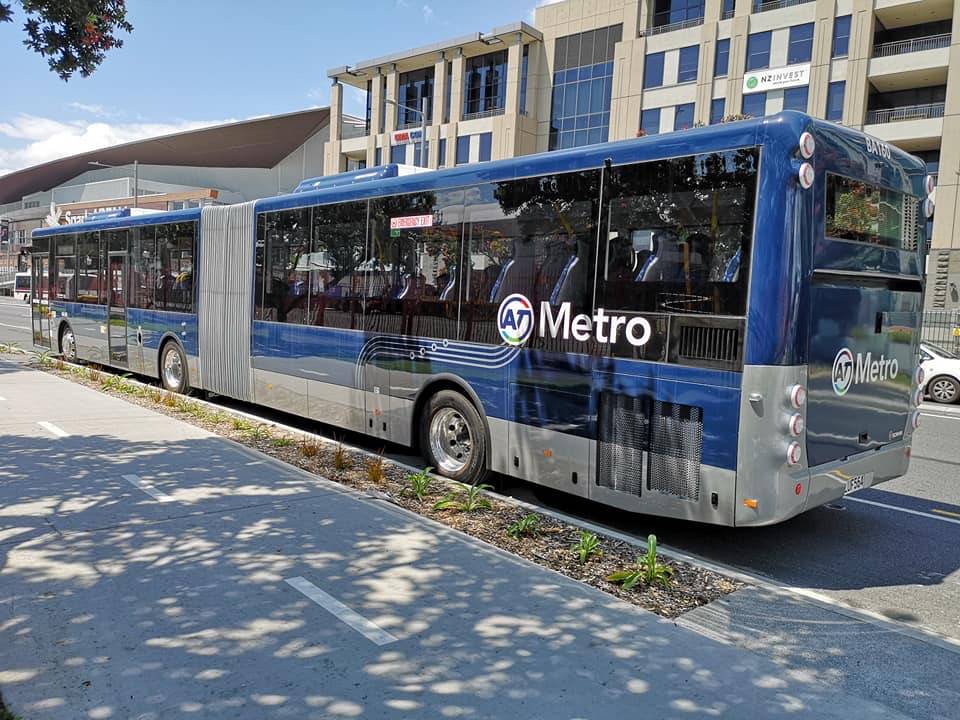 Articulated buses significantly increase capacity by taking 70% more passengers than Metlink's single-decker models while being just 41% longer (18 metres vs. 12.8 metres).
The extra length only slightly impacts cornering, with its turning circle being 1 metre longer than a standard bus (24 metres as opposed to 23 metres).
"In the last 12 months we've had 3 million trips on the number 2 route and in 10 years, we're forecast to have twice that number. We can't keep adding buses to increase frequency as this will cause a logjam of buses queuing up behind each other.
"On a route where double-deckers can't fit through existing road tunnels, articulated buses would be a game-changer."
To confirm the feasibility of using an articulated model on route 2, an articulated bus normally used by Auckland Transport on school routes will be trialled without passengers during the school holidays.
If the trial is successful, Metlink plans to consult operators, unions, cycling networks and the accessibility community before articulated buses are introduced.
Reconfigurations on the route will also be necessary to create adequate space for articulated buses to pick up passengers and safely share the road with other users.
In addition, route 2 bus stops would be lengthened before articulated buses are brought into regular service.
This solution was one of five proposed options to increase capacity on the route. The discontinued options included modifying the Karori and Seatoun tunnels to fit double-deckers, redirecting buses around the tunnels, increasing route 2 frequency, and introducing a fleet of modified double deckers to fit the tunnels.
Metlink and Wellington City Council hope to bring articulated buses into service on the route 2 by 2026.