The Société des Transports Intercommunaux de Bruxelles (STIB) has ordered 70 electric articulated buses from EvoBus to operate in Brussels, Belgium.
These new vehicles will be delivered from January 2024 to replace fifty existing Euro 5 diesel buses and further expand STIB's fleet.
The first of the electric articulated buses will initially be used for testing and to train STIB driving staff.
They will then operate on four lines in Brussels: 46 (Pannenhuis – Moortebeek), 53 (Military Hospital – Westland Shopping Center), 87 (Simonis – Beekkant) and 89 (Gare Centrale – Westland Shopping Center).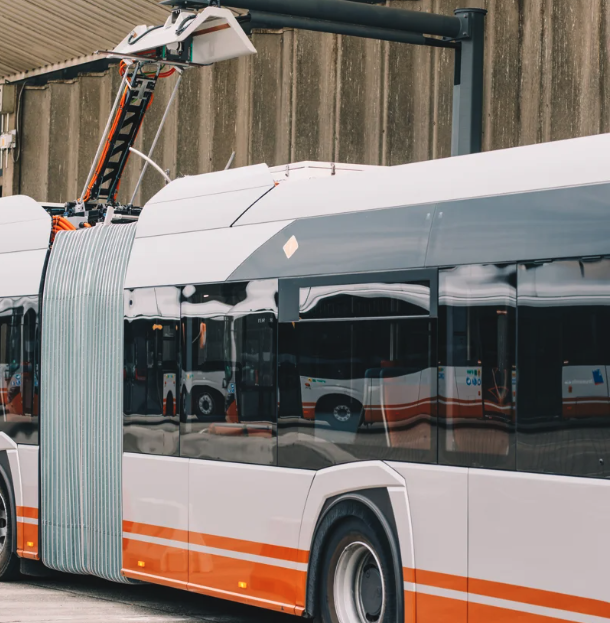 This acquisition was made possible thanks to a European Investment Bank loan. The purchase of around twenty standard electric buses is also planned as part of this budget, with the contract award scheduled for September 2023.
"This order represents an important milestone in the transition that STIB is beginning towards the total electrification of its bus fleet and for improving passenger comfort. Together, all STIB employees, from purchasing to driving staff, including technical teams and training centres, we are preparing for the future to continue to make Brussels more and more breathable and to offer quality service to our travellers, with state-of-the-art vehicles."
The new buses will use opportunity charging that will allow them to be recharged at terminals during the day, as well as at the depot overnight.
To facilitate this process, STIB is adapting its depots and installing charging infrastructure across the network.
In early 2023, STIB obtained planning and environmental permits for the construction of a new bus depot on Avenue du Tyras. This will be the first STIB depot designed solely for electric buses.
Meanwhile, the contract to supply the depot chargers has been awarded to Jacops-Heliox, while optimised smart charging will be provided by INIT.
The contract award for the terminal chargers is scheduled for May this year, and the terminals will be adapted from 2024.