NEXCOM ATC 8110: Driving the Next Stage of Law Enforcement Vehicle Telematics
The world has watched the evolution of automated vehicle technology closely, ardently anticipating life becoming easier and simpler. The development of AI has especially been a critical component that allows vehicles to operate independently. NEXCOM embraces the need for state-of-the-art AI in introducing the new ATC 8110 advanced telematics computer. With a top-performing Intel® Coffee Lake S/Refresh processor and support for the highest-end, most in-demand graphics cards (e.g. NVIDIA® GeForce® RTX 3090), the ATC 8110 becomes a powerful tool that satisfies a wide variety of applications, including autonomous vehicles and law enforcement. Not only that, the industrial-grade build allows for better connectivity and extended use, saving on potential maintenance and replacement costs.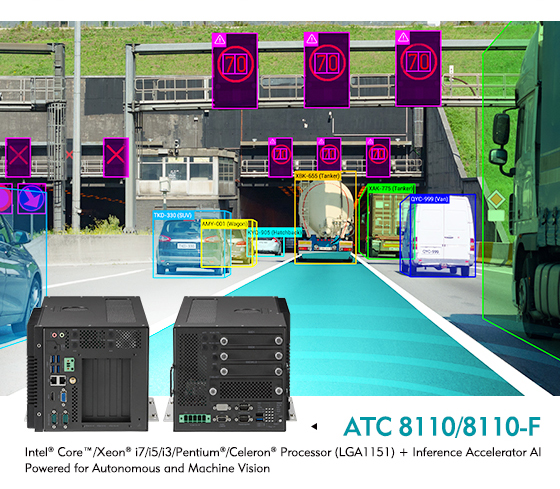 Capture It All
The ATC 8110 is an AI-powered computing platform specially designed to support graphics processing with a maximum of seven expansion slots that fit industrial and consumer devices. Install up to three PCIe cards of any size, such as a GigE frame grabber card, USB3 Vision interface, and discrete graphics engine to unlock first-rate graphics processing power that's ideal for ANPR, facial recognition, and machine vision uses in law enforcement settings. You also have the assurance that graphics cards of all sizes are protected against the vibration and shock that comes naturally with vehicular computing (MIL-STD-810G, IEC 60068-2-64) with the pre-installed fixture kit.
Fast, Faster, Fastest
NEXCOM designed the ATC 8110 in line with technology's constant pursuit of speed. Industrial multi-cameras with high frame rates can achieve wire-speed performance via five USB 3.1 Gen 2 and up to eight GbE/PoE ports. Manage giant data streaming requests easily with support for two media storage interfaces: the latest, ultra-fast u.2/M.2 NVMe and the high-density SATA 3.0. Ensuring data security and integrity is also simple with your choice of RAID 0/1/5/10 configurations.
Stay Connected
Equip your vehicles to relay your position and stay connected to remote central management. The ATC 8110 functions fantastically as an edge server for enhanced telematics, reducing latency by processing data locally. Decrease potential bandwidth costs by installing up to two LTE/WLAN modems – or even a third for 5G NR – and quickly transfer high-quality video streams to the cloud for remote monitoring. The ATC 8110 also includes RS232/4222/485 and CAN 2.0B communication ports to connect to OBD and other vehicular modules. Combined with the onboard GNSS (with optional DR functions) and support for NB-IoT and eMTC, it's the perfect device for various transportation needs, including level 3 autonomous driving.
A Relationship That Withstands the Test of Time
Configure the scalable ATC 8110 vehicle PC with your choice of processors, graphic cards, and fan schemes. A variety of Intel® Coffee Lake S Refresh processors are available, with the workstation-grade Xeon® supporting a maximum 80W TDP, and the RTX 3090 card 350W. Depending on your specific situation, you can also choose between fanless and fan kit solutions. Additionally, the durable, industrial-grade ATC 8110 supports 9-36 VDC power range with ignition control and can optimally operate at a temperature range of -30 to 60°C.
This article was originally published by NEXCOM.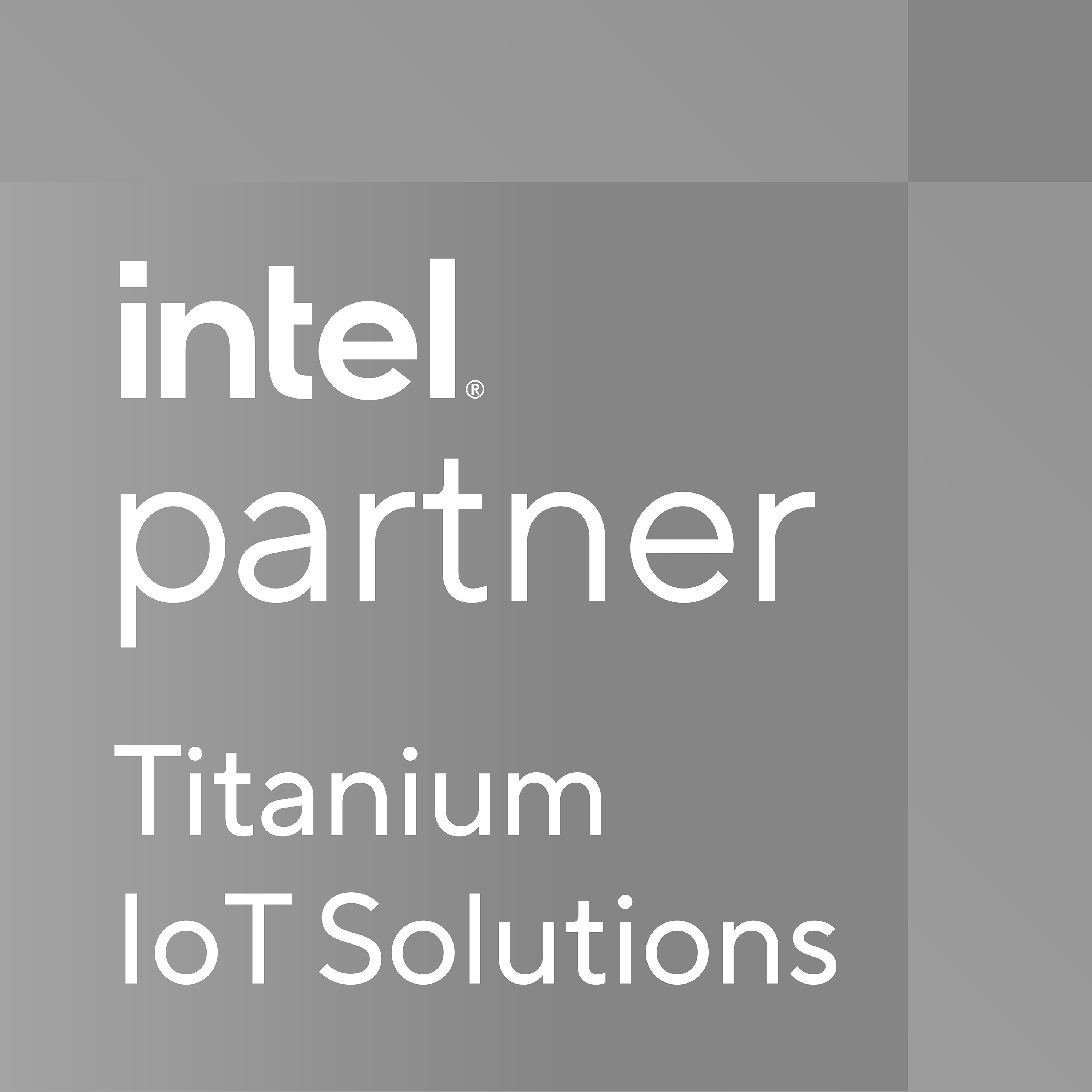 NEXCOM is a Titanium member of the Intel® Partner Alliance, as a top tier of the Alliance. Intel and more than 500 global IoT partners of the Intel® Partner Alliance provide scalable, interoperable Intel® -based technologies and solutions that accelerate deployment of intelligent devices and end-to-end analytics. Close collaboration with Intel and each other enables Alliance members to innovate with the latest technologies, helping developers deliver first in-market solutions.