Public transport operator, Nobina has ordered four Sigma 7 electric buses from Mellor for use in Gothenburg, Sweden.
The seven-metre battery electric low-floor buses will operate on Nobina's routes in Gothenburg's Angered and Bergsjön districts.
The Sigma 7 will meet the operator's growing demand for flexible operations. As the vehicles are just 7-metres long and 2.1-metres wide, they are well-suited for Nobina's new inner-city CMAL (City Minibuss A Low floor) service.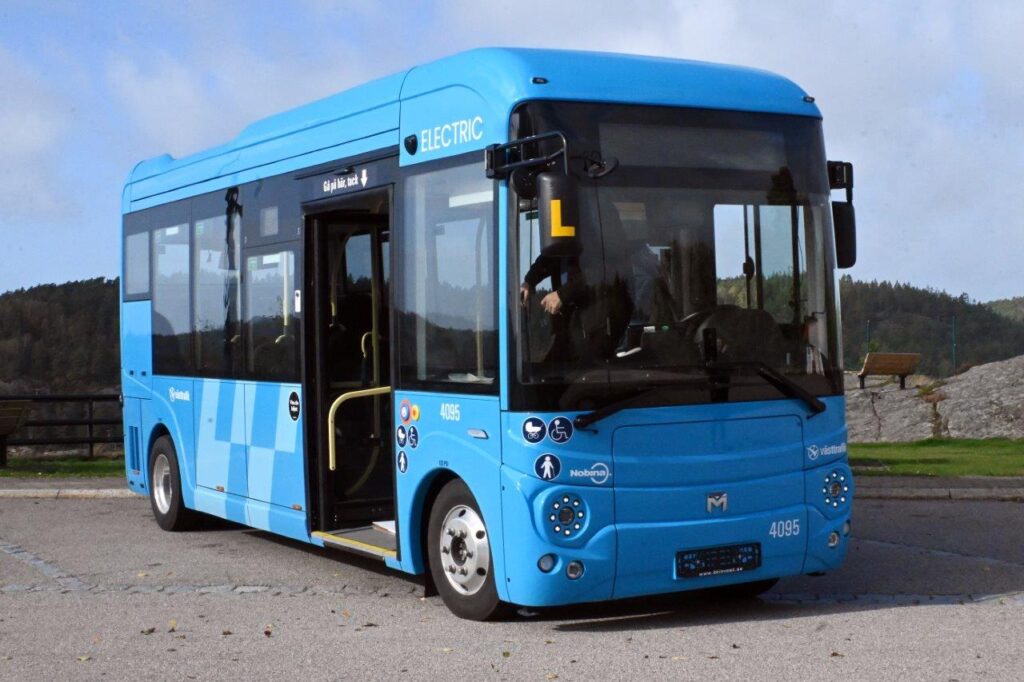 This is the first time that Nobina has placed an order with Sigma.
The deliveries will be fulfilled through Mellor's Swedish distributor partner, BK Invest.
"We are delighted to have partnered Nobina with this first order for Sigma into the Swedish Market. We have been delivering buses in the Swedish market through BK Invest for over five years now. The Sigma 7, is the result of an incredible amount of research conducted in Sweden that will provide a best-in-class passenger experience to Västtrafic passengers at a level not previously possible on traditional van-derived products adapted for accessible bus use."