Red Sea Global (RSG) has signed a purchase agreement for a fleet of electric buses for THE RED SEA tourism development on the northwest coast of the Kingdom of Saudi Arabia.
The project's area spans over 28,000 square kilometres and includes over 90 untouched islands, beaches, volcanoes, desert dunes, mountain canyons and historical cultural sites.
This latest purchase agreement with Electromin and Energy International Corporation will make RSG the owner of Saudi Arabia's first fleet of electric buses.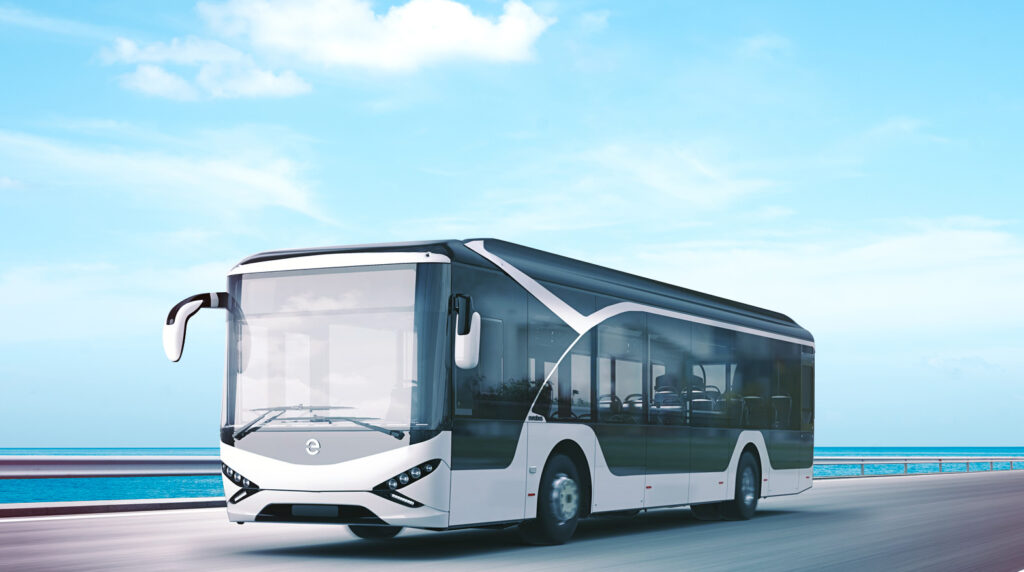 "Red Sea Global is spearheading the transition to sustainable transport in the Kingdom, and we, as a key enabler of economic growth, are delighted to be able to support in that mission, while also helping others to follow their example."
Electromin and Energy International Corporation are facilitating the supply of the electric bus fleet from Yutong and EURABUS.
The fleet will consist of two vehicle types: a smaller vehicle offering a range of approximately 250 kilometres and a larger bus with a range of approximately 350 kilometres.
RSG is also developing supporting infrastructure for electric vehicle charging and maintenance and is training local people to service them.
"We are thrilled to be working with Red Sea Global on a new, sustainable project and supply best-in-class EV buses from Yutong. Electromin is a turnkey e-mobility solutions provider, and operator of the only EV charging network in KSA, helping to achieve Vision 2030. We are honored to work with like-minded companies such as Red Sea Global to bring the future of mobility into today's world."
Alongside the use of electric buses, the development is expected to use hydrogen and autonomous vehicles.
RSG has said it intends for the entire THE RED SEA destination to be powered with solar energy. Two solar farms are currently under development, along with the world's largest battery storage facility.
THE RED SEA plans to welcome its first guests in 2023 when the first hotels and the Red Sea International Airport are due to open.