The Port Authority of New York and New Jersey (PANYNJ) has announced the selection of an architectural joint-venture to redevelop Midtown Bus Terminal, the world's busiest bus terminal.
Foster + Partners and A. Epstein and Sons International will provide architectural design services to transform Midtown Bus Terminal in New York.
The new terminal will have an expanded capacity in line with New York's growing number of commuters. It will also accommodate intercity buses that currently pick up and drop off on the streets surrounding the current outdated terminal.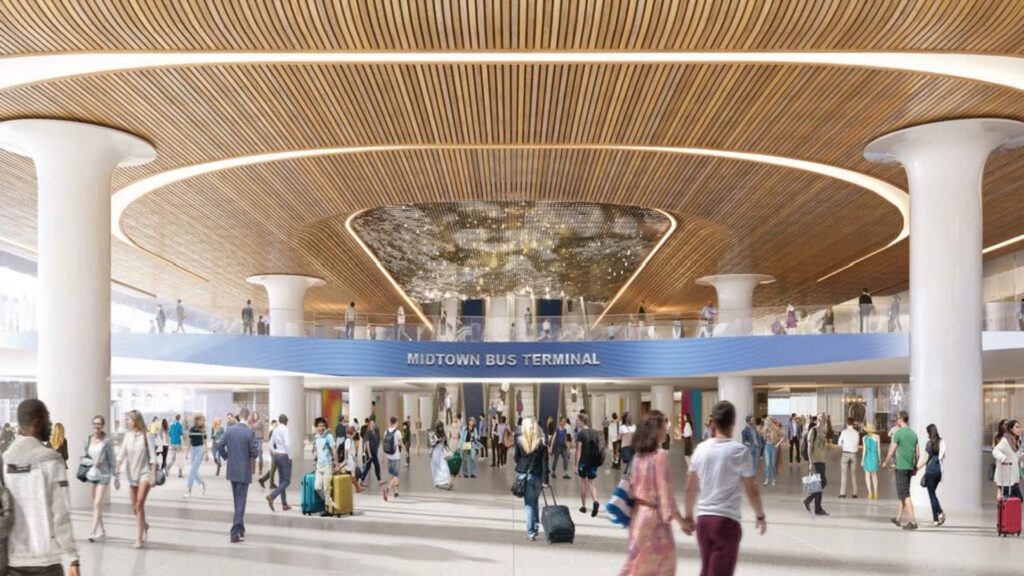 "The Port Authority's announcement of an architect advisory team to guide the replacement of the Midtown Bus Terminal comes in response to New Jerseyans and New Yorkers who are rightfully demanding better. Together with our regional partners we are answering that call to ensure that the millions of Americans who utilize our public transportation system finally receive the service they deserve."
The bus terminal will feature a world-class traffic management system and will accommodate electric, autonomous and larger, articulated buses. It will also be equipped with sensor-based monitoring systems to quickly identify and resolve bus maintenance issues.
"We are grateful for the opportunity to align our vision with that of the Port Authority to bring the future of transport and mobility to this vital hub for the entire region. We cannot wait to work with the commuters and the community surrounding the bus terminal on this historic project with such transformative potential. The greatest city in the world deserves the best facility in the world, and we aim for no less than that."
The architectural joint venture will ensure that the new facility leverages community feedback and advanced technology to improve the passenger experience, maximise operational efficiencies and promote sustainability.
Plans for the new Midtown Bus Terminal were unveiled in 2021. These plans will now form the basis of the design proposal.
"We are delighted to be appointed to the project, continuing to develop and maintain a unified vision for the Midtown Bus Terminal in Manhattan. Already the world's busiest bus terminal, the project also has the potential to become the most desirable destination in Midtown. We believe that together with the Port Authority, Epstein, representatives of the surrounding community, stakeholders and passengers, we can help deliver an innovative, state-of-the-art, net zero transportation facility that is fit for the 21st century."