PLL Local Transport Days 2022: Meet with Swiftly in Finland this September!
The Swiftly team is excited to be back on the road attending another transit conference in Europe.
We'd love to meet in person! There's no better way to get started on your agency's journey to better public transport outcomes through data and technology.
Here are some key details about Swiftly's presence at PLL Local Transport Days:
The conference is in Hämeenlinna, Finland from 22-23 September 2022
The Swiftly team will be at booth 26 during expo hours
We'll offer live demos and information about Swiftly on the expo floor
Interested in attending and meeting Swiftly live at PLL Local Transport Days? Fill out the form and schedule time to learn more. We'll reach out to confirm details.
Request a meeting with our team.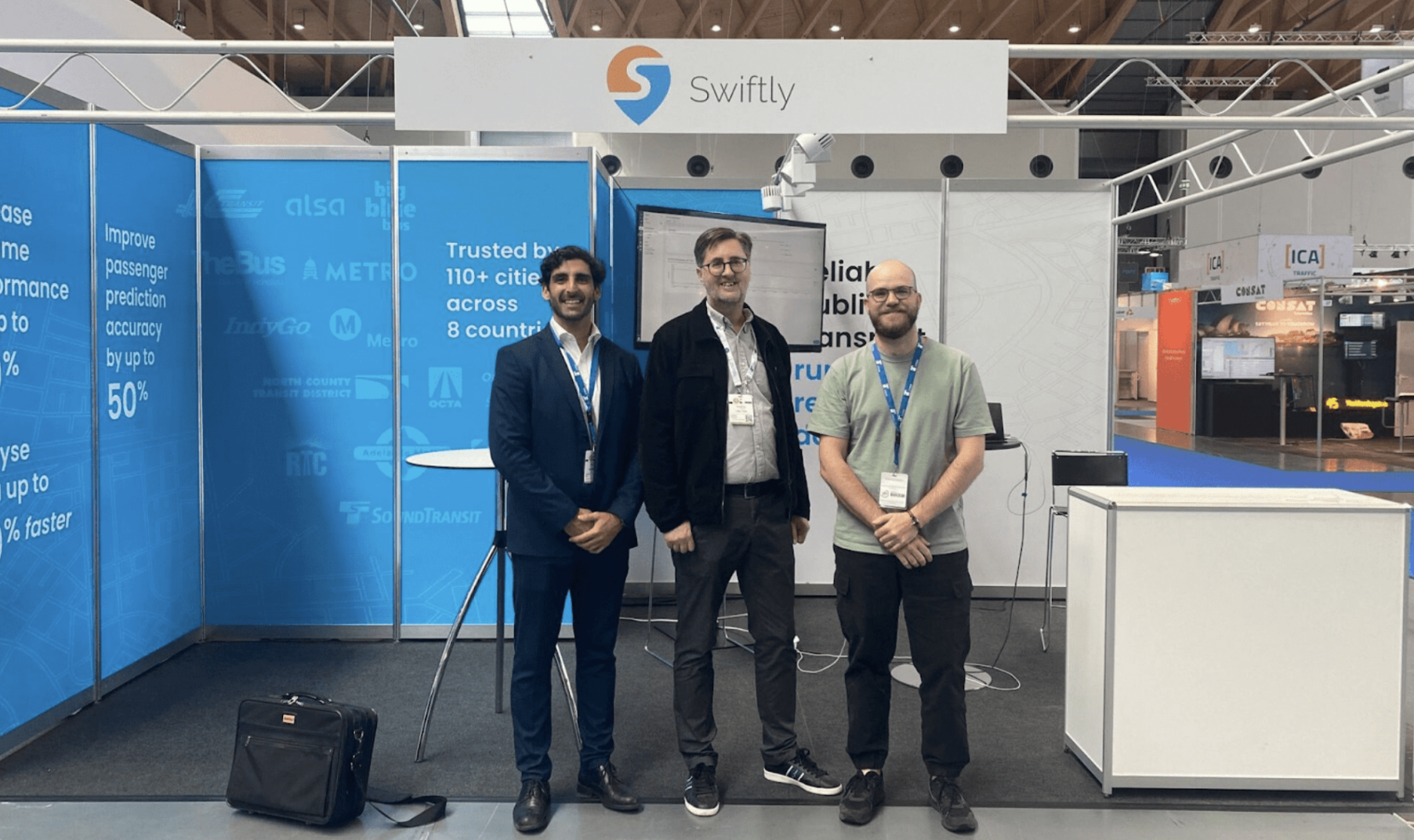 Swiftly has created the first big data platform specifically designed for transportation data and operations. Swiftly works with over 95 city transit networks around the world, including MBTA in Boston, Capital Metro in Austin, VIA in San Antonio, VTA in San Jose, and MDOT MTA in Baltimore, supporting over 5,500 transit agency professionals and impacting over 1.5 billion passengers per year. Swiftly has helped customers improve arrival predictions by up to 30% and complete planning projects up to 90% faster, resulting in increased ridership, fewer passenger complaints, and more efficient transit operations.