PRIMA Industries offers combined air and light diffusers, with a distinguishable and unique style.
The new P421 and P422 models are the perfect examples of this match.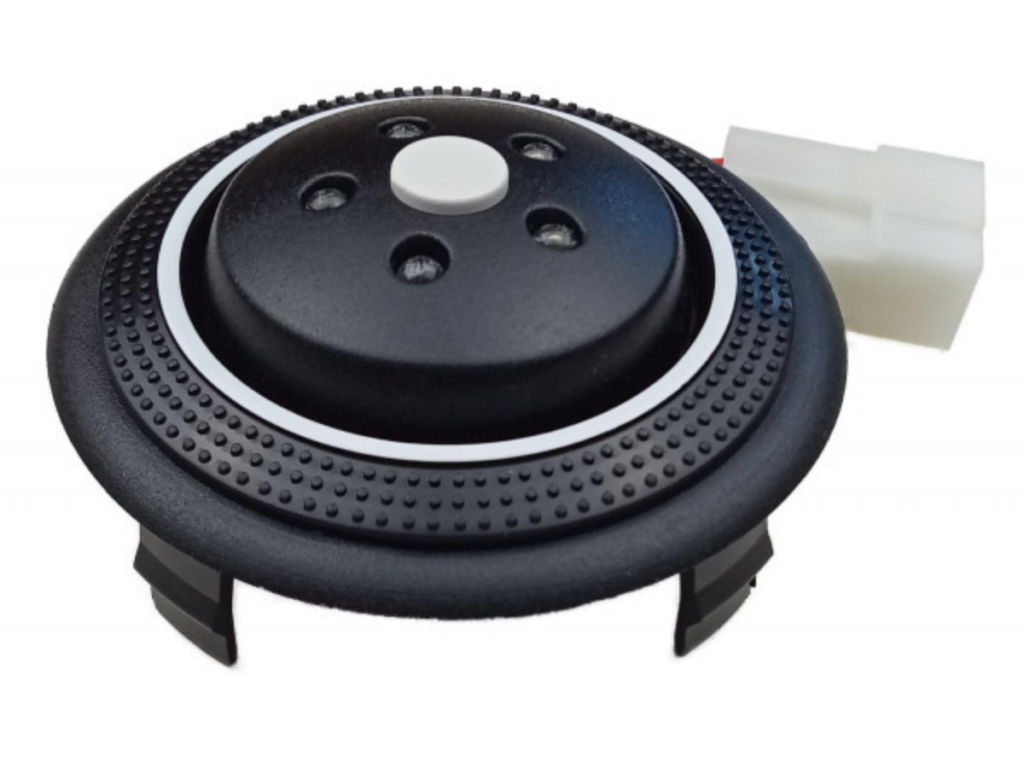 During the journey, space and time chase each other and mingle, evoking memories. The seat defines the space reserved for us, but the light is intimacy, it is the warmth of a good book, and it is our barrier to our surroundings. The right light delineates individual space, but it must be "unobtrusive," not disturbing those who want to remain in their cone of privacy, dozing off while grinding out miles.
The traveler needs also to be comforted by the right temperature, especially during long journeys. For this reason, a modern ventilation system is what distinguishes the latest vehicles from those of the past where you could only decide whether to open or close the window.  A vent performs an apparently simple job, but the applications are very varied and great flexibility is needed (colour, shape, fixing, possibility of splitting) and this is the added value that Prima Industries guarantees so that, cool or hot, the air always arrives where needed.
Today, Prima Industries cooperates with all the main players in the Bus sector, offering air and light solutions that integrate themselves into the traveler's space and make the journey more pleasant and cozy. Alone or inserted in a service set, Prima air and light diffusers are the perfect accessories for your bus, your minibus, or your coach.
Some of our OEM clients perform analysis to compare Prima air diffusers, based on different factors like aesthetics, airflow, noise, and so on. Some other clients require us to measure the force needed to open and close the flaps and some ask us to measure the single variations tied to temperature variation inside the vehicle. Prima is used to work on strict specifics and is always ready to take on new challenges and raise the bar.
Air diffuser P421 and light diffuser P422 are among the most appreciated items in their categories and their matching design makes them perfect to brighten up the traveler's area. Their speckled external rings make them distinguishable and unique pieces in the Catalog. Available in black or grey, both of them can be fixed by clips.
You can have a look here at the full catalog.
Prima Industries doesn't only manufacture air and light diffusers but has a wide variety of interior design accessories like pushbuttons, emergency hammers, catching handles, external handles, city bus support, and service sets.
Prima Industries makes all solutions available to designers, manufacturers and distributors and is open to developing new products upon the customer's request.
This article was originally published by Prima Industries.