Wabtec and Keolis Group Sign a Global Cooperation Agreement
Wabtec Corporation and Keolis Group announced today the signing of an international business development agreement to partner on commercial activities and the development of innovative products for the transit and freight industries. The three-year agreement combines Wabtec's product portfolio and Keolis' transportation expertise in local markets to offer tailored solutions focused on HVAC energy efficiency, smart solutions for brakes, rolling stock monitoring systems and pantographs, as well as enhanced passenger information systems.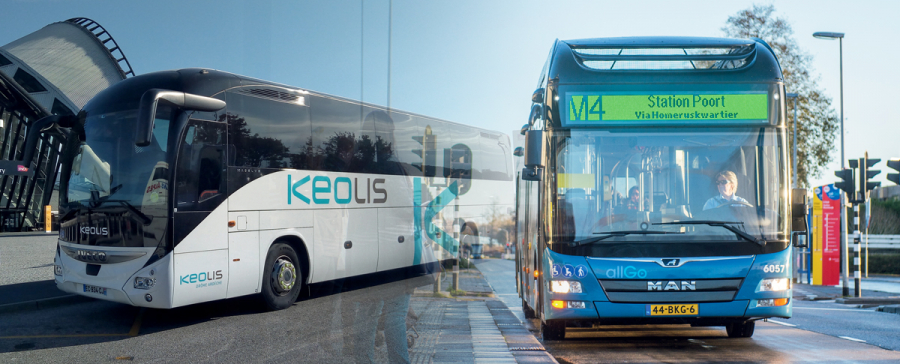 "This agreement builds on the strong relationship between our two companies over many years. Our partnership reinforces the commitment to accelerate the deployment of solutions for a more sustainable and 'greener' world. It also underlines the value of our innovative product and solutions."
Wabtec and Keolis have a shared vision of fostering sustainable operations. This agreement aims to provide operators with technologies that reduce energy consumption, accelerate the shift to green, and enhance reliability and performance. It also seeks to improve safety and comfort for passengers.
"For Keolis, this partnership with Wabtec is part of a strategy to structure the relationship with the major equipment manufacturers in the sector so that the group can continue to be seen as a global mobility operator. Given the Wabtec group's presence in the various modes of transport - bus & coaches and guided transport - and on a multitude of systems, this agreement will enable the development of joint projects to improve the experience of our customers."
Keolis is a pioneer in developing public transport systems and works alongside public authorities who want to enhance shared mobility systems to grow the appeal and vitality of their regions. A world leader in operating automated metro and tramway systems, Keolis and its partners and subsidiaries Kisio, EFFIA, Keolis Santé and Cykleo support the core business with innovations offering new and bespoke shared mobility solutions for modes including trains, buses and coaches, trolleybuses, shared car solutions, river and sea shuttle services, bike share services, car sharing, fully electric driverless shuttles and urban cable cars.
This article was originally published by Keolis Group.