PSI Controls Electric Buses of Rhein-Neckar-Verkehr GmbH
Depot management system for three depots extended by e-module
PSI Transcom GmbH is currently implementing the depot management system PSItraffic/DMS for 120 buses and 200 trams at Rhein-Neckar-Verkehr GmbH (rnv). The system will optimize the processes in the depots of the three rnv partners and should significantly increase the economic efficiency. In the course of the acquisition of electric buses, the system will now be expanded by an e-module for the new vehicles.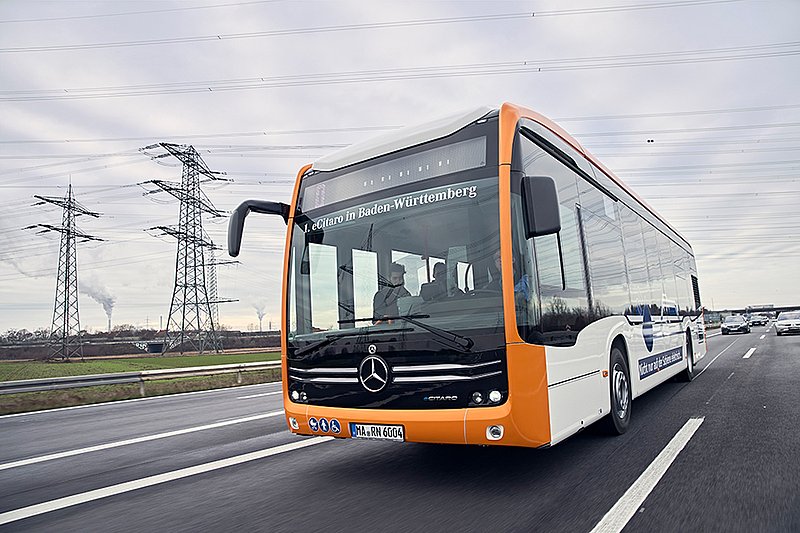 The new e-buses will be stationed in the depots in Heidelberg, Mannheim and Ludwigshafen. The E-DMS will charge, clean, maintain and precondition the vehicles and send them on the appropriate blocks according to their remaining range.
The disposition of the vehicles takes place within a few seconds. It is based on PSI's own optimization software Qualicision, which generates the best possible solution in real-time based on the operational conditions. For an optimal result, in addition to the vehicle and route characteristics, time-relevant parameters such as the weather data for the day are also taken into account.
In order to support the integration of electro mobility at rnv, not only the technical implementation but also a video-supported training program for the employees will be realized.
Rhein-Neckar-Verkehr GmbH, with its headquarters in Mannheim, operates the light rail, tram and bus lines in the cities of Mannheim, Heidelberg and Ludwigshafen, which are also shareholders on a pro rata basis. In southern Hessen, rnv is present with its subsidiary V-Bus GmbH, which has almost 80 lines and the longest continuous meter-gauge network in Germany.
Based on its own software products, PSI Group develops and integrates complete solutions for optimizing the flow of energy and materials for utilities (energy networks, energy trading, public transport) and industry (mining, metals production, automotive, mechanical engineering, logistics). PSI was founded in 1969 and employs 2,000 persons worldwide.
This article was originally published by PSI Transcom GmbH.