Scania's New Powertrain Improves Fuel Consumption in City Buses
For bus operators, fuel is one of the main costs. This makes it essential to choose the right bus for each operation. Scania's new bus generation saves fuel in several ways, as the weight of both chassis and body are significantly lower than before. The new engines are considerably more efficient, and the start-stop function adds further to the fuel savings.
"We know that the environmental aspect is important when operators choose their vehicles. And since a vehicle's fuel consumption is directly related to its CO2 emissions, a fuel saving also means a decrease in emission levels.
"Carrying unnecessary weight always costs fuel. That is why we have introduced major weight savings on the new generation. The new body concept saves no less than 800 kg on low-floor buses and 400 kg on low-entry buses."
All engines have been updated and upgraded for the new bus generation and have also been tuned for more torque at low revs, which reduces the need for changing gears, while contributing to a silent, relaxed ride.
The start-stop function – a really good match with the 7-litre engine – switches off the engine when stopping, either at bus stops or in traffic. Besides saving fuel, shutting off the engine reduces noise and emissions.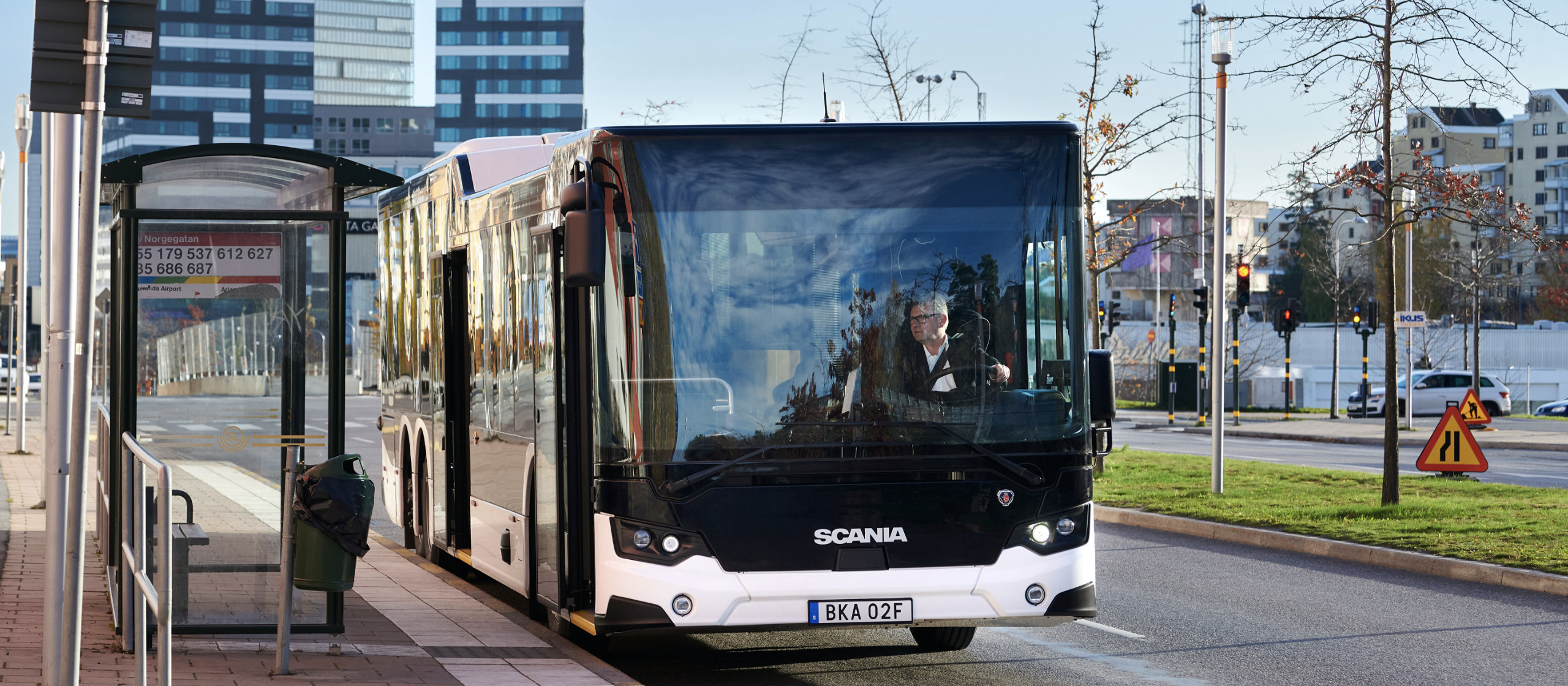 The Standardised On-Road Test (SORT) is an established way of assessing performance and fuel economy. With this test.  it is easy to compare different bus configurations and competitors over corresponding routes.
"Our new low-floor buses show significant improvements in these tests thanks to the new chassis concept, with its inline, longitudinal powertrain.
"The fuel consumption has gone down by up to 9 liters/100 km resulting in a SORT consumption below 31 liters/100 km, an excellent result both in comparison with the performance of previous generations as well as our competitors." If fossil-free fuels are used, the carbon footprint is close to nothing.
"We are truly happy to offer this improved city bus to our customers. Lower chassis and body weight, more efficient engines and start-stop are the main contributors to less environmental impact and lower costs."
The low-floor bus with the 7-litre engine really stands out, boosted by the SCR-only (Selective Catalytic Reduction) emission technology.
This article was originally published by Scania.