Solaris Bus & Coach is presenting two electric vehicles equipped with its latest battery technology at the 16th International Fair of Public Transport – Transexpo.
The event is being held from 12–14 October in Kielce, Poland.
As part of the manufacturer's display, Solaris is presenting its Urbino 12 and articulated Urbino 18.75 electric models, both of which feature new-generation batteries with a higher capacity.
By investing in these battery improvements and optimising the charging systems of its vehicles, Solaris says it is hoping to target the needs of public transport operators and support them in transitioning to zero-exhaust-emission operations.
Urbino 12 Electric
Solaris's 12-metre electric bus is already well-established across Europe.
The latest version now features new-generation, high-capacity batteries of over 520kWh that provide a driving range of around 300 kilometres in diverse conditions.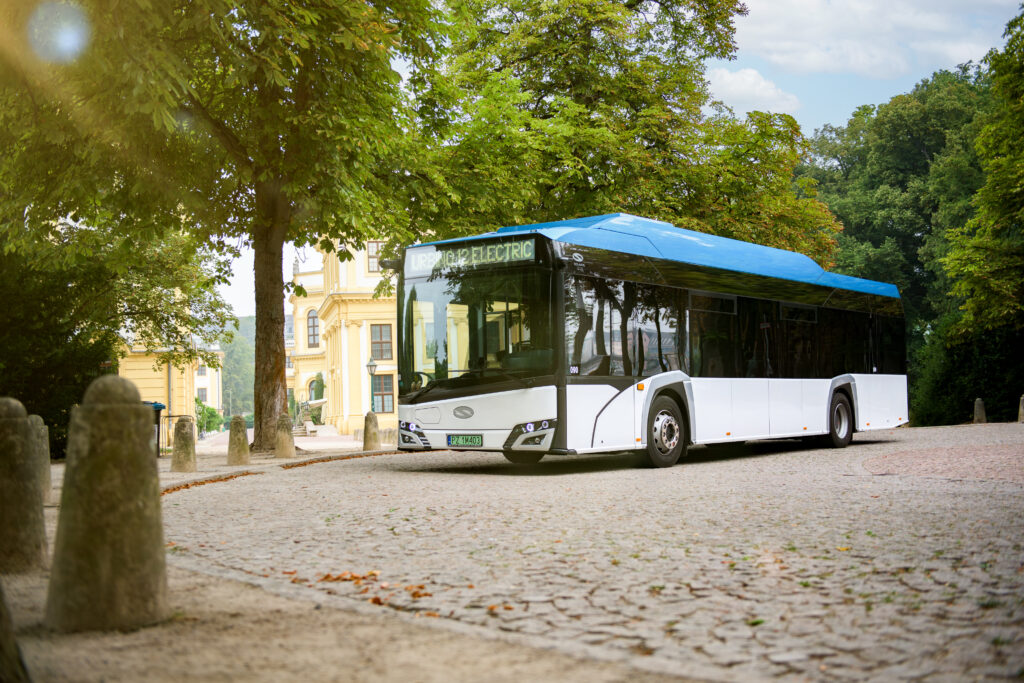 The energy storage systems can be charged using one of the two plug-in sockets, one above the wheel arch and another at the front of the vehicle. The bus also features an electric axle with two integrated electric motors of 125kW each.
Urbino 18.75 Electric
Solaris is also presenting an articulated electric bus that has been extended to 18.75 metres to provide additional capacity with an optimal driving range.
Alike to the Urbino 12, this vehicle is equipped with high-capacity batteries of over 520kWh and has a 240kW central traction motor that ensures smooth acceleration and silent operation.
The model presented at Transexpo has been designed to operate in severe weather conditions and is equipped with a special Scandinavian thermal insulation package that includes additional insulation in the side walls and roof, as well as around the wheel arches. The model also features double-glazed side windows and heating mats installed in the floor.
The Urbino 18.75 electric bus is one of 183 similar units ordered by Unibuss AS from Oslo. This Solaris's largest order to date for articulated electric buses.