Stagecoach, the UK's Largest Bus and Coach Operator, Partners with AI Platform Optibus to Help Plan the Bus Networks of the Future
Stagecoach, Britain's biggest bus, coach and tram operator, has announced a major technological partnership with Optibus that will help plan the bus networks of the future to match the changes in how people travel coming out of the Covid-19 pandemic.
The technological transformation will see the Optibus software platform being rolled out. This software is used in more than 450 cities around the world and uses a combination of state-of-the-art artificial intelligence, advanced algorithms and cloud computing to deliver smarter timetables and networks and keep up with the continually evolving demand for travel. It will help deliver the most efficient timetables and rosters that offer customers both attractive frequencies and reliability. It will also reduce CO2 emissions as buses can be planned more effectively.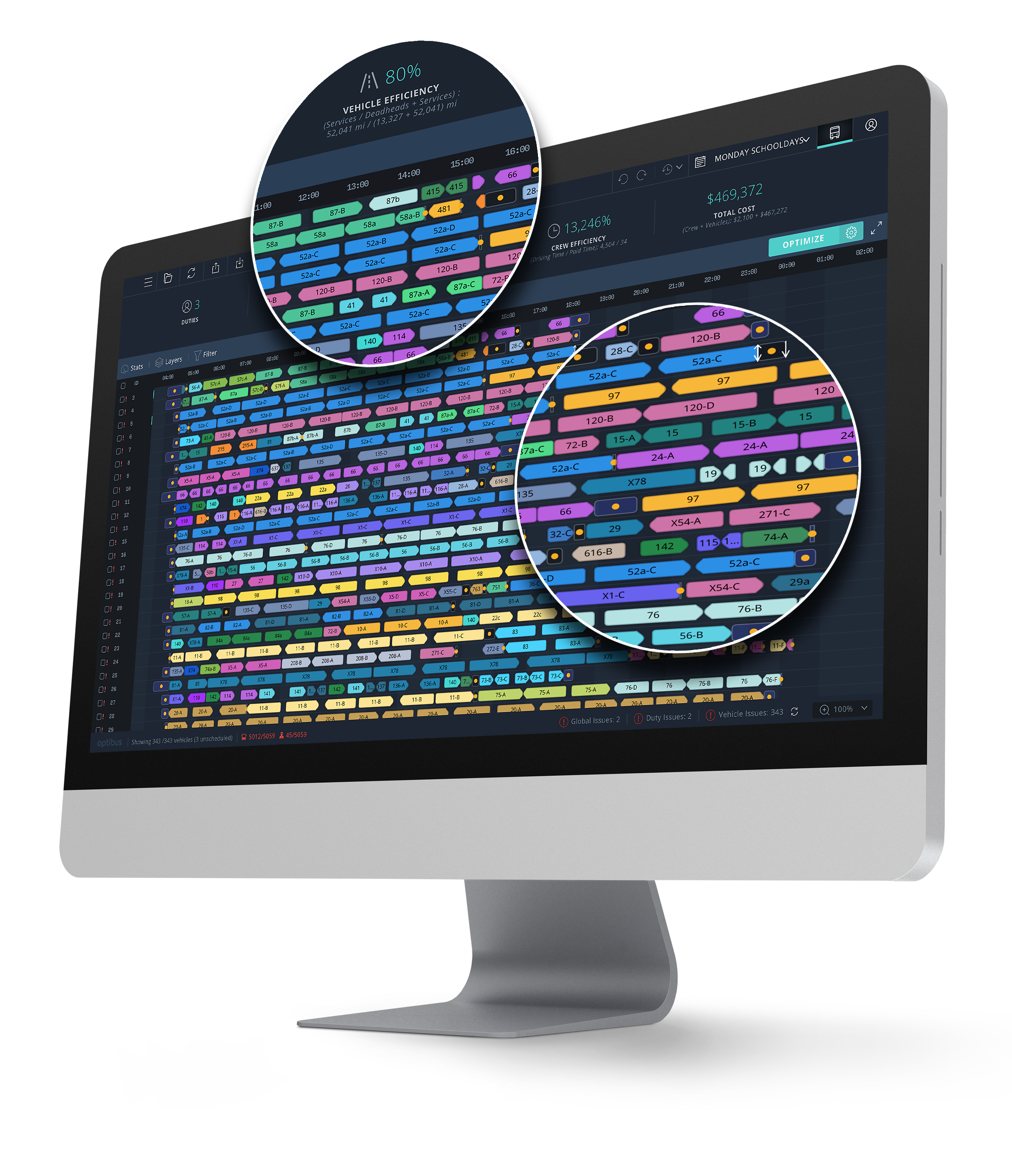 Optibus' rapid scenario creation will allow planners to identify different options for the most efficient and effective delivery of routes and timetables and quickly see the impact of any changes, enabling decisions to be made that continue to put the customer first.
The new technology from Optibus will also help Stagecoach to roll out its new electric vehicles more quickly and more effectively by ensuring factors such as charging locations and charging times are included in the schedules. Last year, Stagecoach introduced Manchester's first fleet of electric double-decker buses and is targeting a zero-emissions bus fleet by 2035.