Stagecoach's Electric Double Deckers Deliver Better Air Quality for Greater Manchester's Recovery
Alexander Dennis Limited (ADL) and BYD Europe jointly announced today that 32 electric double deck buses supplied by their electric vehicle partnership to bus operator Stagecoach have contributed to better air quality in Greater Manchester during the region's pandemic lockdowns, with 600,000 zero emission miles operated to date.
ADL is a subsidiary of leading independent global bus manufacturer NFI Group Inc. (NFI), while BYD is a global leader in batteries, energy management and electric mobility.
ADL and BYD supplied the 32 BYD ADL Enviro400EV to Stagecoach Manchester at the start of the year, with the operator's own investment in the £16.5 million project supported by the Government's Ultra Low Emission Bus Scheme. They are the UK's largest fleet of zero-emission double deck buses outside the capital.
The clean buses entered service on two high frequency services connecting Manchester city centre, Manchester Airport, five hospitals and two universities just before the coronavirus pandemic led to the first countrywide lockdown.
Stagecoach continued to operate the vehicles throughout this period, deploying them on additional services whenever possible so that further parts of Greater Manchester could benefit from improved air quality thanks to the electric buses' absence of tailpipe emissions. This operational flexibility has been enabled by the BYD ADL Enviro400EV's significant range on a single charge, which allows all charging to take place in the depot.
"Air pollution is the biggest environmental health risk we face today. As operator of Britain's biggest fleet of buses and coaches, we recognise we have a responsibility to play our part in delivering cleaner air. That's why we've invested £1 billion in 7,000 new greener vehicles and technologies in the past decade, with the new Manchester buses representing one of Europe's largest single investments in electric buses.
"The biggest way we can address air quality and climate change is not by just replacing one technology for another. It's by fundamental changes in the way we live and behave. One of the biggest opportunities for our country as part of a strategy to build back better is to switch from cars to more sustainable and healthier public transport and active travel."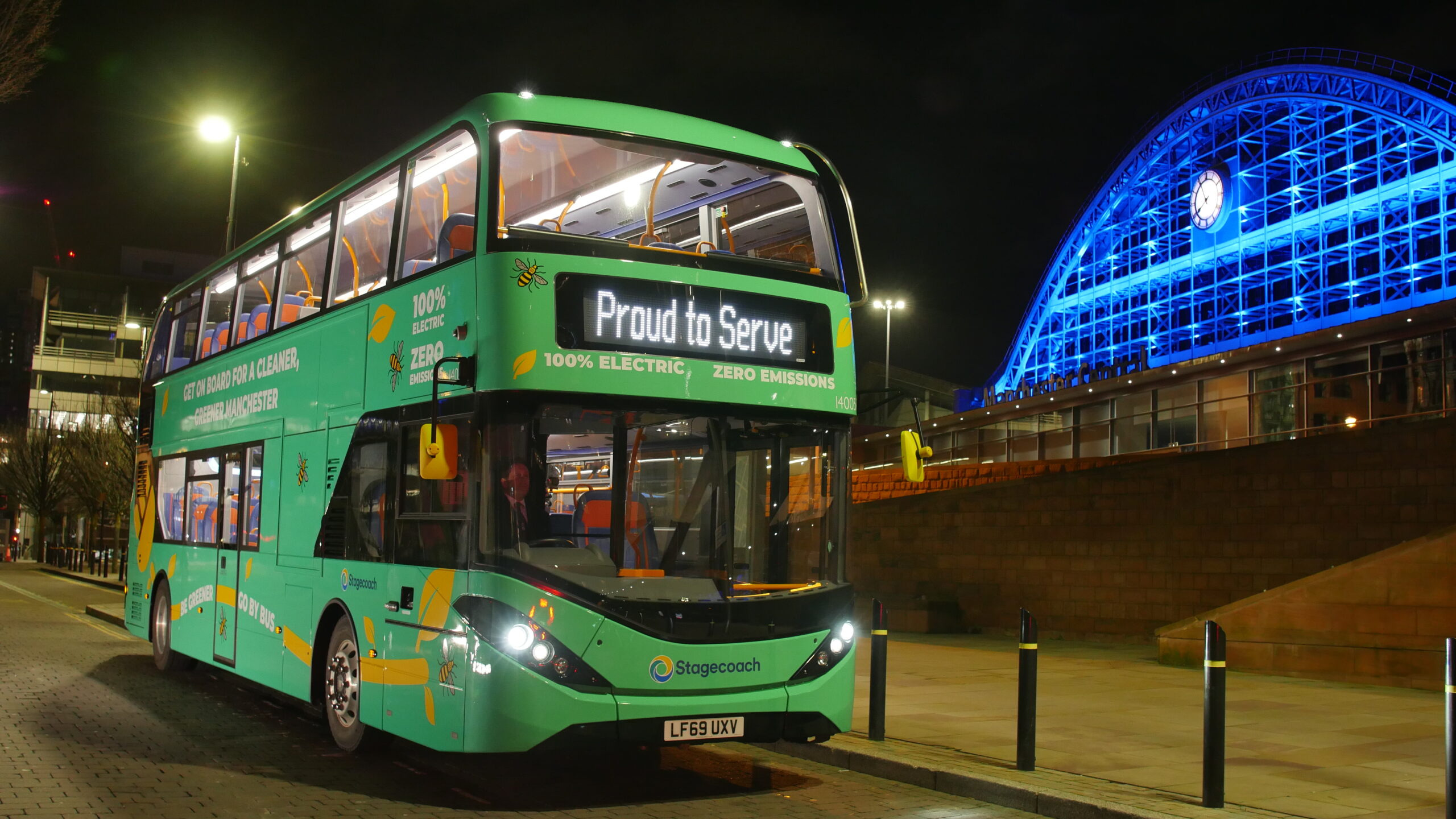 "As the UK considers ways to recover from the impact of the coronavirus pandemic, we cannot lose sight of the effects that transport choices have on the twin challenges of the climate emergency and air pollution. It is more imperative than ever to ensure that buses are an attractive choice with high quality services underpinned by appropriate priority and infrastructure, and delivered with state-of-the-art low and zero emission buses built in this country."
This article was originally published by Alexander Dennis.