Switch Mobility Ltd has unveiled its 4th generation fully electric SWITCH e1 bus, which has been specifically designed for the European market.
The new SWITCH e1 model was launched at the European Mobility Expo in Paris. Its design combines a lightweight monocoque body with NMC battery technology to enhance the vehicle's performance and efficiency. Switch Mobility states that the model can be charged in under 3 hours using fast charging, or in 7 hours with A/C charging.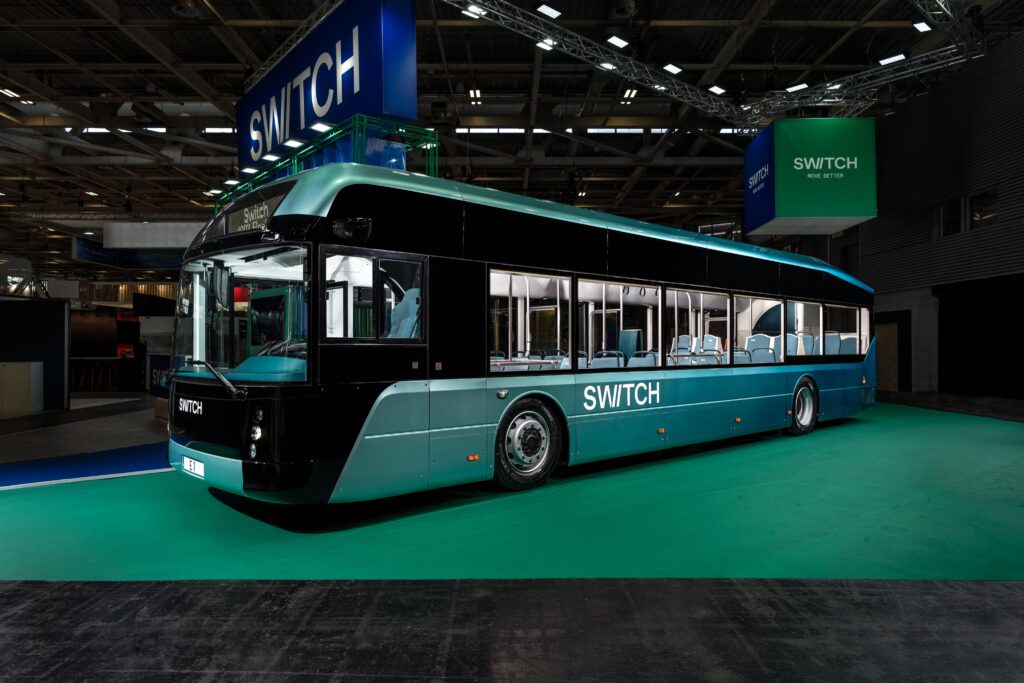 "The Hinduja Group and Ashok Leyland are committed to providing zero carbon mobility through Switch. Today is a significant milestone for us, with the launch of our first European Bus. Switch is dedicated to the development of new electric buses and light vehicles for multiple geographies and price points including, Europe, UK, India and elsewhere that will be launched over the next few months."
The 12-metre vehicle has been designed with a flexible seating layout with capacity for up to 93 passengers, including up to 30 seated passengers. To enhance passenger comfort, the SWITCH e1 is equipped with reading lights, under seat lights, USB ports and a wide-screen monitor to provide real-time travel information. The layout and ultra-low floor design also improve wheelchair access from both the front and middle doors.
Furthermore, Switch Mobility has integrated the latest driver aids and safety features into the SWITCH e1, including electronic stability control and an electronic braking system to provide the driver with blind spot monitoring, collision detection and lane departure warnings.
"We are proud to continue innovating the sector with not only one of the lightest widely available buses in Europe, but our first fully electric bus designed specifically for the European market. The SWITCH e1 is the result of learning from the 30 million electric miles our buses have covered, delivering a state-of-the-art transport solution designed with a customer first mindset. Switch continues to enable cities to meet net zero targets, allow operators to maximise efficiency whilst minimising costs and ensure drivers and passengers experience unrivalled comfort."