TransLink has committed to equipping 8,400 Metro Vancouver bus stops with braille signage to assist blind and partially sighted passengers.
Installation for the braille signage began on 16 December 2021 and is expected to be complete by the end of 2022.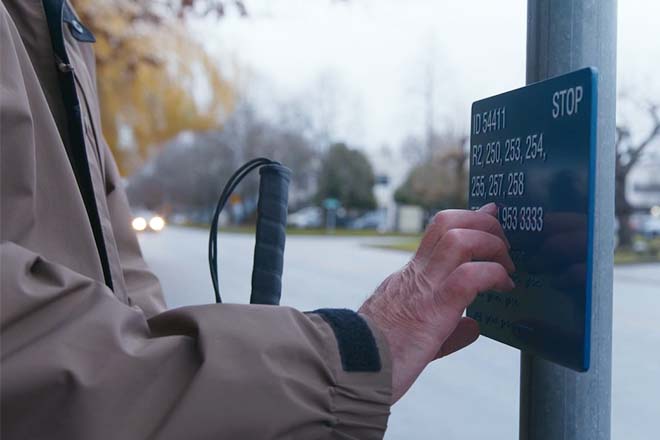 The move is intended to help the blind and partially sighted differentiate a bus stop from other city poles and identify which buses stop there. Once installed, TransLink will be the first transit system in Canada to have installed braille signage across its entire bus system.
Furthermore, tactile walking surface indicators will also be installed at every bus stop on land that TransLink owns or leases. The mounted indicators will notify customers of the bus stop, and will also assist with directing them to the entrance of the bus. These developments will improve the passenger experience by helping customers navigate the transit system confidently and independently.