Dwight School London and Zeelo have launched the UK's first electric school bus service.
This switch from petrol buses to electric will enable Dwight School London to reduce its annual carbon emissions, while improving the air quality around the school campus.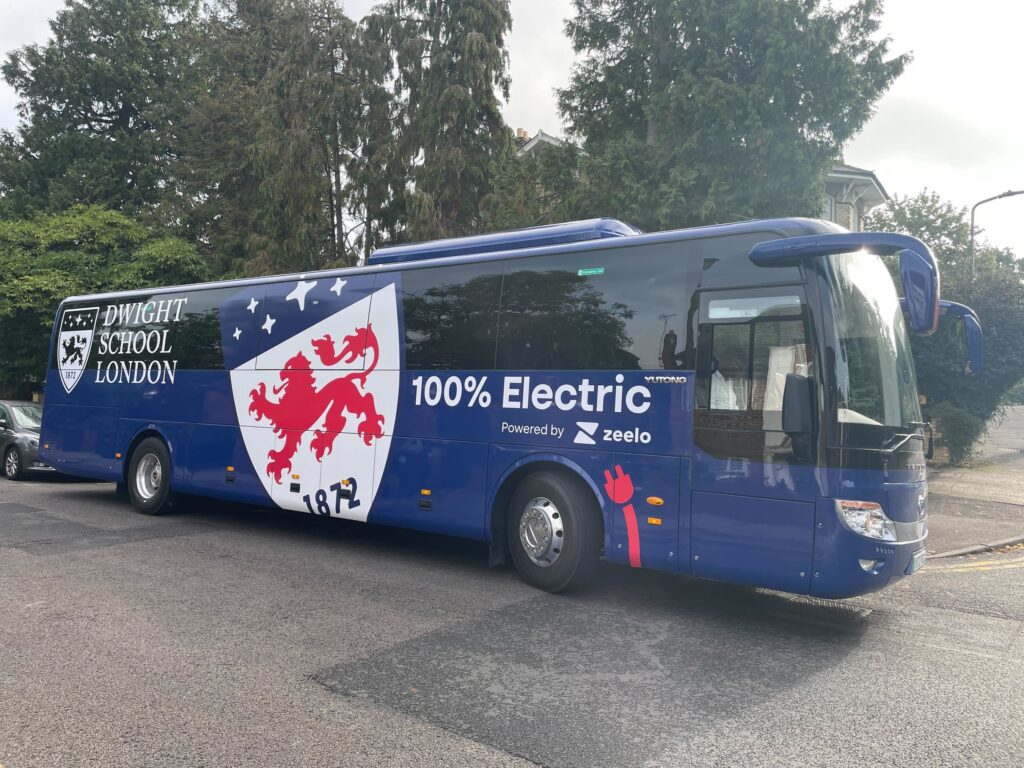 "We're delighted to support Dwight School London with their CO2 reduction plans by enabling the transition of their school transport services from diesel to electric vehicles and help pave the way for all our education customers to switch to a net-zero transport service."
Dwight School London has been working with smart bus platform, Zeelo to offer school run transportation since September 2021. This bus service has already resulted in an estimated 10,802 fewer car journeys.
Although electric school buses are being scaled across the US and Canada, this is the first dedicated school bus service in the UK to operate using an electric bus.
The Yutong TCE12 electric bus is equipped with a 281kW battery that can travel over 200 miles on a single charge.
"We place innovation and sustainability at the heart of our school's mission, vision and values. We are thrilled and immensely proud to be the first school in the whole of the United Kingdom to add this electric vehicle to our fleet of school buses and our whole community is excited by this new initiative.
"As a school who takes pride in taking action for the betterment of the world, the electric bus will help make the world a greener place and signify to our students that the climate is something that is hugely important to us as a school."
The bus and pop-up charging infrastructure, which consists of a DC fast charger, was supplied by Zenobē.