Upper Austria Becomes Yet Another Region to Test Solaris Hydrogen Bus
Over the next few days, a Solaris Urbino 12 hydrogen bus will run various routes of the picturesque town of Wels in the Austrian state of Upper Austria (Oberösterreich). The vehicle will be tested as part of the Hydro-Motion mobility project, which is unique to Austria and a result of collaboration between the Austrian state of Upper Austria, the town of Wels, the transport companies Fronius and Solaris, as well as transport service providers Wels Linien, SAB Tours and OÖVV. A press conference attended by all project participants was held today.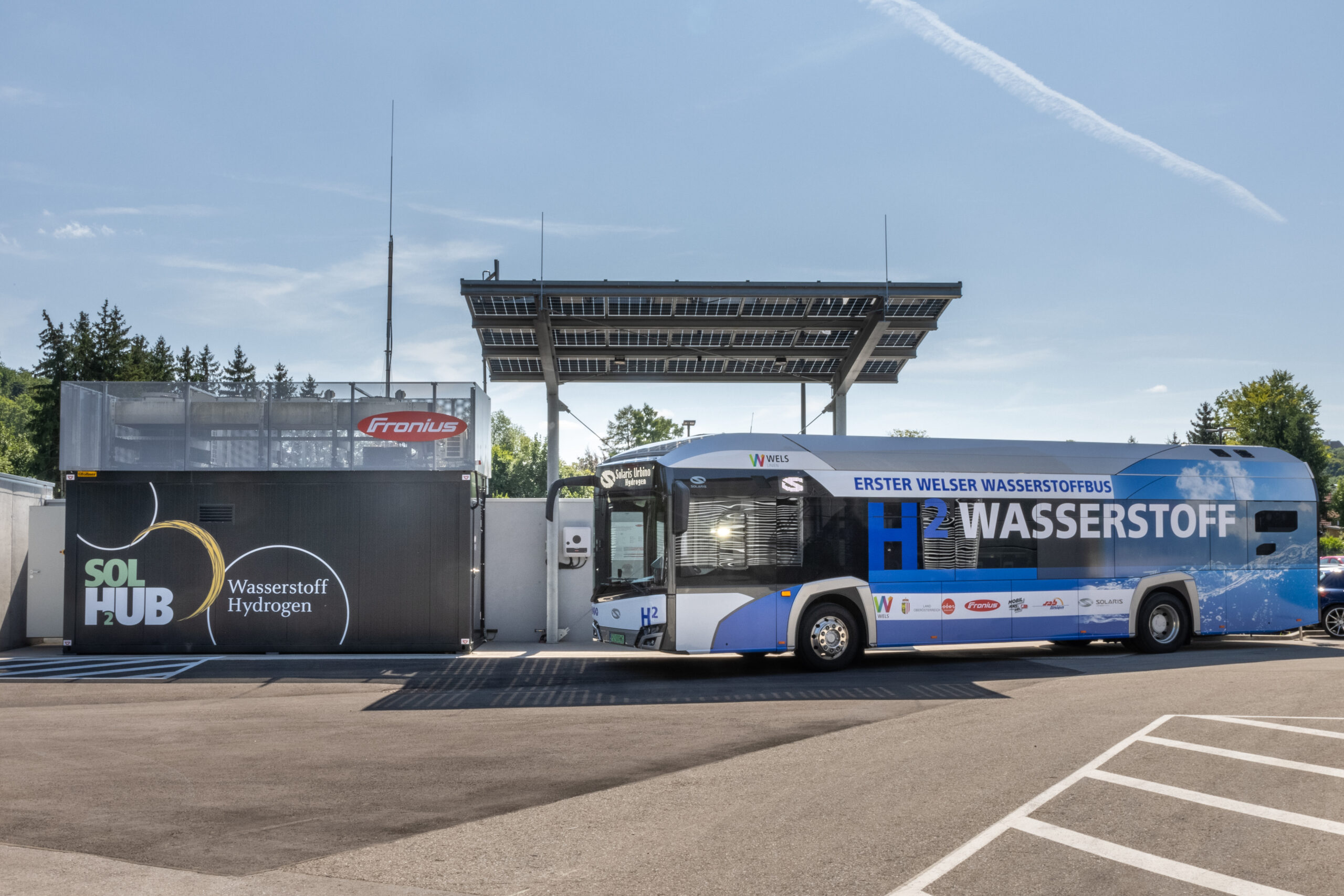 On 10 August, in the Austrian town of Wels, a press conference was held to introduce an innovative and completely climate-friendly mobility project. As part of an initiative conducted by the government of Upper Austria (LINZ), a Solaris hydrogen bus will undergo trials on routes in Wels. Co-organised by the local representative of Solaris, i. e. Solaris Austria, the meeting marks the symbolic launch of trials of this model, which will be performed in Upper Austria. The trials of the hydrogen Urbino will last until 20 August 2021.
The event was attended by all project participants. They included representatives of Solaris Bus & Coach, who are responsible for the hand-over of the hydrogen bus and technical support during the tests. Also present were representatives of Fronius International, which provides access to a refuelling station in Thalheim near Wels. Operator Wels-Linien, in charge of servicing the line on which the hydrogen-powered Solaris will run over the next 10 days, also attended the press conference. Sabtours-Autobetrieb has provided drivers and the required licence as part of the project. The event, which was also attended by international media outlets, constitutes an important building block for the state of Upper Austria's further pursuit of its strategy "E-motion" to develop alternative drives.