The Metropolitan Atlanta Rapid Transit Authority (MARTA) Board of Directors Planning and Capital Programs Committee has updated the Locally Preferred Alternative (LPA) for State Route 54 in Clayton County, Georgia from commuter rail to bus rapid transit (BRT).
This decision was made with unanimous support from the Clayton County Board of Commissioners, the City Councils of Jonesboro, Forest Park, Lovejoy, Riverdale and Lake City, and the Clayton County Chamber of Commerce.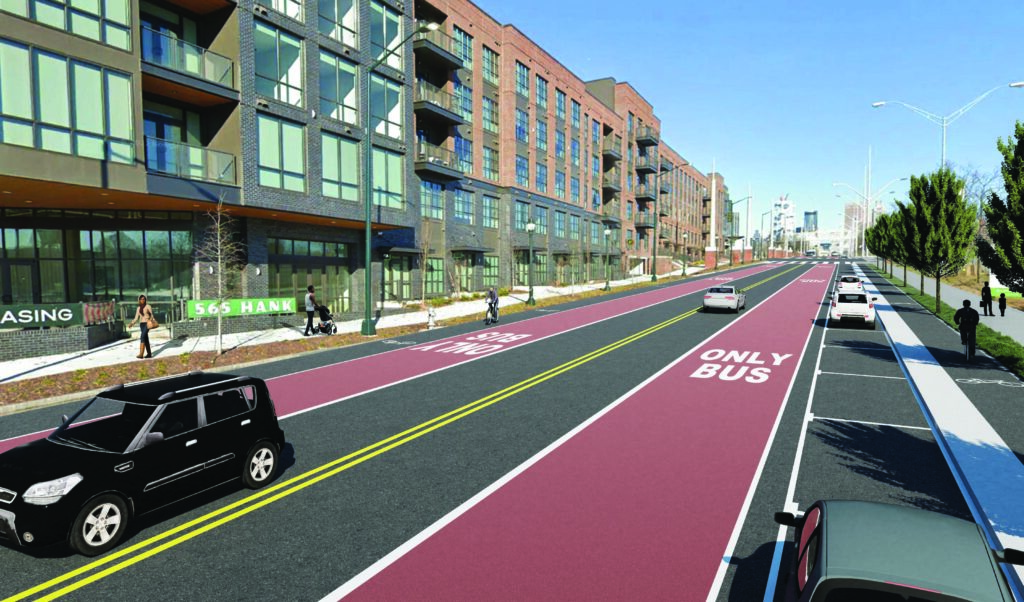 In 2018, the MARTA Board adopted a LPA that included commuter rail along the Norfolk Southern Corridor and BRT in the western part of the county, connecting College Park Station to Southlake Mall.
However, the commuter rail option has encountered several obstacles, including right-of-way acquisition, environmental and historical resource concerns and an ever-increasing cost estimate.
In addition, customer and stakeholder engagement has revealed that all-day, frequent transit service is preferred, which is inconsistent with a commuter rail service that only offers a one-way service during peak commute times.
BRT has thus emerged as as the preferred high-capacity transit option for State Route 54.
"We appreciate the flexibility and support of Clayton County leaders to pivot to best meet the transit needs of the people of Clayton. We recently traveled to Indianapolis with the Clayton delegation and saw first-hand the benefits of BRT and how it makes more sense for this transit corridor and will provide faster, more frequent service at a much lower cost."
The BRT on State Route 54 will run for approximately 22 miles, serving 17 proposed stops.
This project has an estimated cost of 572 million USD. It can be built in half the time as that of commuter rail and once complete, it will operate at a higher frequency.