Fuel-Efficient DAF MX-11 Engine
The Futura range is known for its low operating costs. This is partly due to its low vehicle weight and efficient powertrain. The FDD2-141 vehicles for the NTA are equipped with a powerful and economical DAF MX11 engine with a power output of 330 kW/450 hp and a torque of 2,300 Nm. The engine is combined with a 12-speed automated ZF Traxon gearbox. The driveline is equipped with Predictive Powertrain Control (PPC), which takes into account altitude differences and adapts the shifting strategy accordingly, with the aim of saving fuel.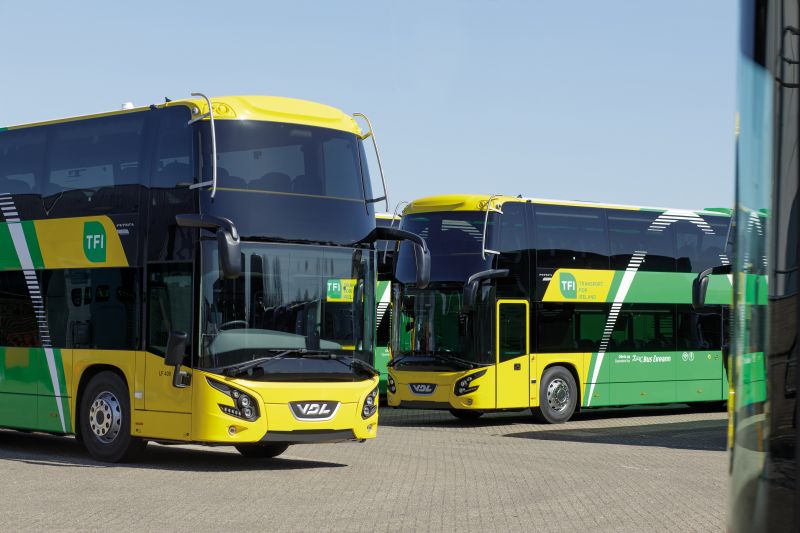 Successful
VDL Bus & Coach has enjoyed success with the Futura in public transport settings for a number of years. Every day, hundreds of Futuras are used for public transport purposes. The Futura FHD2 and FMD2 are used in various operations in Ireland, France and Scandinavia, for example, and the double-decker Futura FDD2 is used in the Netherlands, Italy, France and Germany. In this way, passengers are comfortably brought to their destinations throughout Europe by means of high-quality public transport by coach. At the end of 2020, VDL Bus & Coach announced that it would be making its debut in public and intercity transport in Iceland with 5 Futuras FMD2-148.
In recent years, the international intercity segment has grown substantially. Due to the liberalisation of this market, several private parties now offer regulated international lines throughout Europe. In parallel with these developments, priorities have shifted to CO2 reduction and passenger comfort. This has made the coach a serious alternative to other modes of public transport in certain countries.
Flexible Over the Entire Range
Different application areas require different customised solutions. If the demand is for high passenger volumes in cities and conglomerations where stop-&-go is relevant, the 13-metre double-decker – also available with a fully automatic transmission – offers the best of both worlds: maximum passenger capacity combined with maximum manoeuvrability.
If the route is mainly long distances on the motorway, the unique VDL Futura FMD2-135 is an ideal solution. This model has a maximum capacity of 61 seated passengers on 2 axles. This model is especially suitable for use in regulated transport where wheelchair accessibility is often mandatory. The wheelchair lift can be integrated into the centre entrance, making the investment even more attractive.
This article was originally published by VDL BUS & COACH BV.