Swiftly: In Conversation with Strætó
How Iceland Communicates Changes to Service
Join Swiftly on 3rd March to learn how Strætó communicates changes to service and increases visibility across departments and with passengers.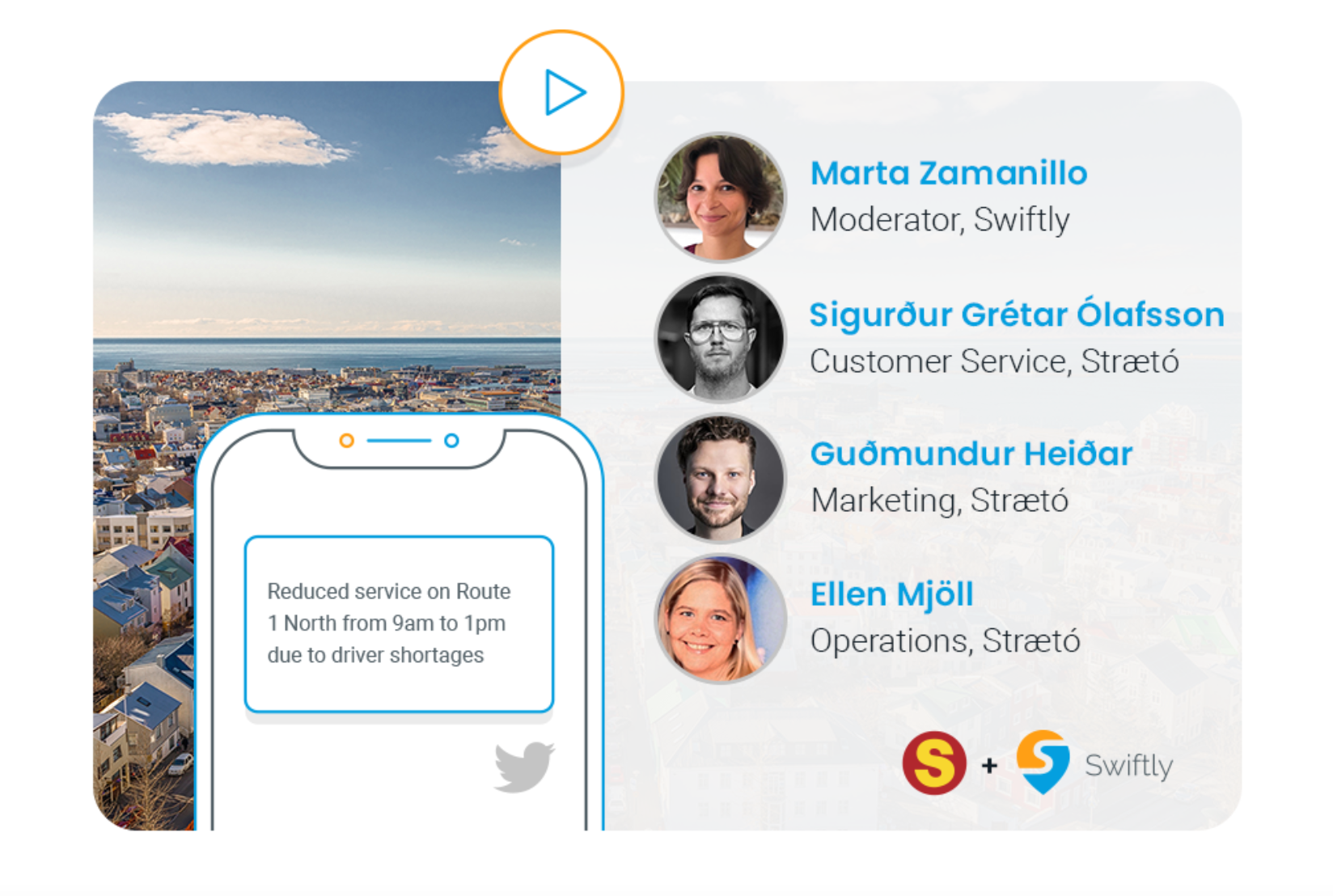 Transportation leaders have learned to expect the unexpected. Whether an unplanned detour or canceling service with short notice, it's vital to keep operations and customer service teams aligned and passengers informed.
Tune in on Thursday, 3rd March, at 12pm CET for a conversation with leaders across Iceland's Public Transport Authority Strætó. Speakers from the marketing, customer service, and operations departments at Strætó will discuss how the PTA is leveraging Swiftly to increase visibility internally across departments and externally with passengers.
How Does Your Agency Currently Communicate Service Changes?
Constructions, weather, driver shortages… disruption to planned services and operations is often unavoidable. For passengers to trust public transport and build a connection with their local operator, it's critical to ensure they don't feel the effects of service disturbance.
This is why Strætó partnered with Swiftly; to accurately communicate service to passengers and staff in real-time, even when changes occur. The public transport operator is now using next-gen technology to inform passengers of service disruptions, such as delays, detours and cancellations.
Join Swiftly for a free webinar on the 3rd of March to hear directly from key staff at Strætó.