XCHARGE Facilitates Carbon Neutral European Public Transport
XCHARGE, a leading EV charging solution provider headquartered in Beijing, announces today its latest milestones in e-bus depot charging in European market with its subsidiary in Hamburg.
The company has delivered 30 units of 120kW C6EU chargers with its e-bus charging management system to EMT Madrid, the main public transportation operator (PTO) in Spain, to refuel and managing the shift of its BYD e-bus fleet. Since the EU aims to build an economy with net-zero greenhouse gas emissions by 20501, the Spanish PTO has been actively supporting the sustainable urban transport and is one of the key contributors in achieving a cabon-neutral mobility future by operating 11 e-bus lines in Madrid.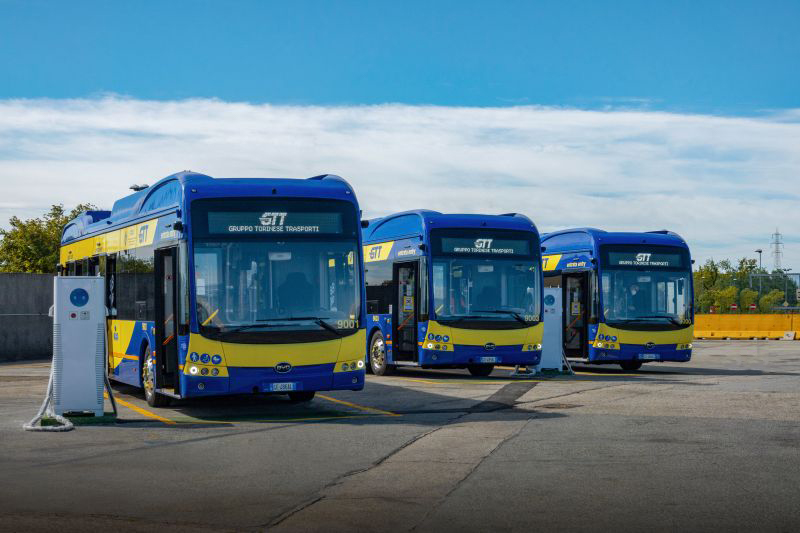 More cases like EMT Madrid have emerged among European public transportation sector. It is estimated that European e-bus fleet in public transport will be exceed 60,000 by 20302. There is still huge development potential in EV industry. Not long ago, XCHARGE has closed a deal with the Italian public transport operator Torino Transit Corporation (GTT) by delivering an integrated green charging services including 25 units of C6EU 120kW Smart DC Chargers within just 2 months.
After witnessing this burgeoning demand in this segment, XCHARGE has leveraged more R&D capabilities and tailored a specific solution which tackles against the e-bus charging pain points from 360 degree perspective, and its charging devices are interoperable with most of the existing e-bus models across the globe.
By presetting the power load levels remotely on the platform, the charging stations will never face any load shortage. Additionally, with the help of the newly launched dynamic charging port scheduling algorithm, there will be no longer problems standing in the way of e-bus drivers like going circles to find parking spots and available charging ports. When an e-bus returns to the station, a port will be scheduled in advance, and whatever SOC the battery left, it will be charged precisely to the preset SOC level before leaving the station. And the dynamic charging power distribution through the port will be subject to the urgency of the demand from e-buses, with full consideration of the remaining time before leaving and the remaining SOC.
Simon Hou, Co-founder and CEO of XCHARGE, said:
"Achieving the goal of 'carbon neutrality' is not just the task of one certain company or industry. We have to change our mindset to a cross-industry perspective and involve all stakeholders. XCHARGE can better help energy companies, fleet operators, and parking lot owners to reach that goal and boost their business growth in the meantime. By creating industry-leading products and services, XCHARGE will work together with other stakeholders to foster a zero-carbon future."
This article was originally published by XCHARGE.