Scottish Bus Operator Xplore Dundee Orders 12 NFI Electric Double-Deck Buses
(TSX: NFI, OTC: NFYEF, TSX: NFI.DB) NFI Group Inc. ("NFI"), a leading independent bus and coach manufacturer and a leader in electric mass mobility solutions, subsidiary Alexander Dennis Limited ("ADL"), today announced that the ADL and BYD electric vehicle partnership has supplied 12 British-built electric double deck buses to bus operator Xplore Dundee. These new vehicles will reduce greenhouse gas emissions and deliver cleaner, quieter, more sustainable mobility along one of Scotland's most polluted streets.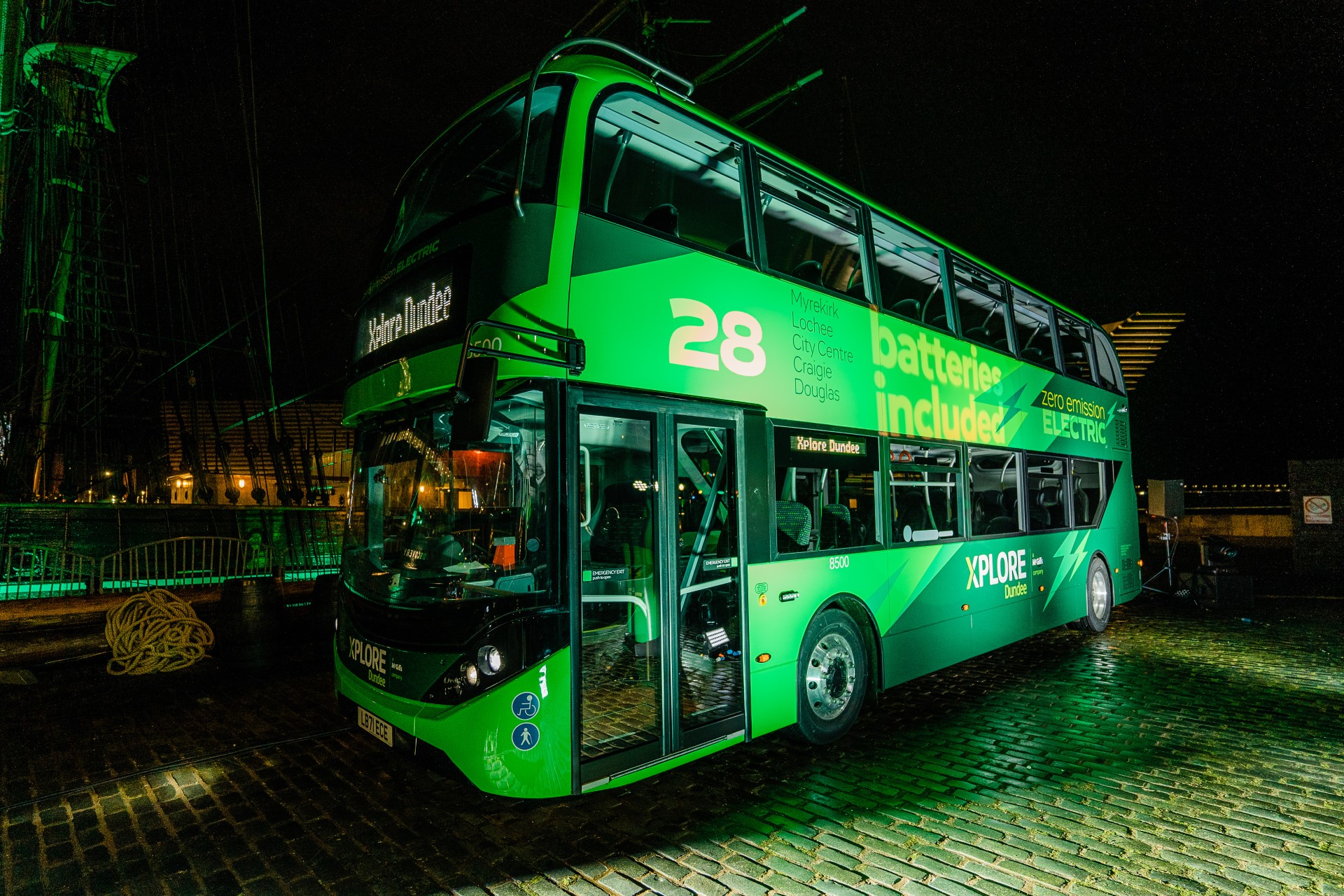 The ADL and BYD UK electric vehicle partnership is the UK's leading electric bus producer. ADL is a subsidiary of leading independent global bus manufacturer NFI, while BYD is a global leader in batteries, energy management and electric mobility. Xplore Dundee is based in Dundee, Scotland, and is part of McGill's, a major UK bus operator.
Built locally in Scotland at ADL's factory in Falkirk, utilising BYD's pioneering expertise in batteries and integrated powertrain technology, the 12 BYD ADL Enviro400EV are Dundee's first zero-emission buses. Once driver training is complete early in 2022, the buses will run on Xplore's route 28, serving the city's Lochee Road, which is currently the fourth most polluted street in Scotland. The introduction of these electric buses will further improve local air quality in a city, Dundee, Scotland, that is at the forefront of the electric vehicle revolution, with a council-owned fleet of more than 150 EVs.