BYD announced it will build eight K9M battery-electric 40-foot buses for the Antelope Valley Transit Authority, expanding the largest all-electric bus fleet in the nation.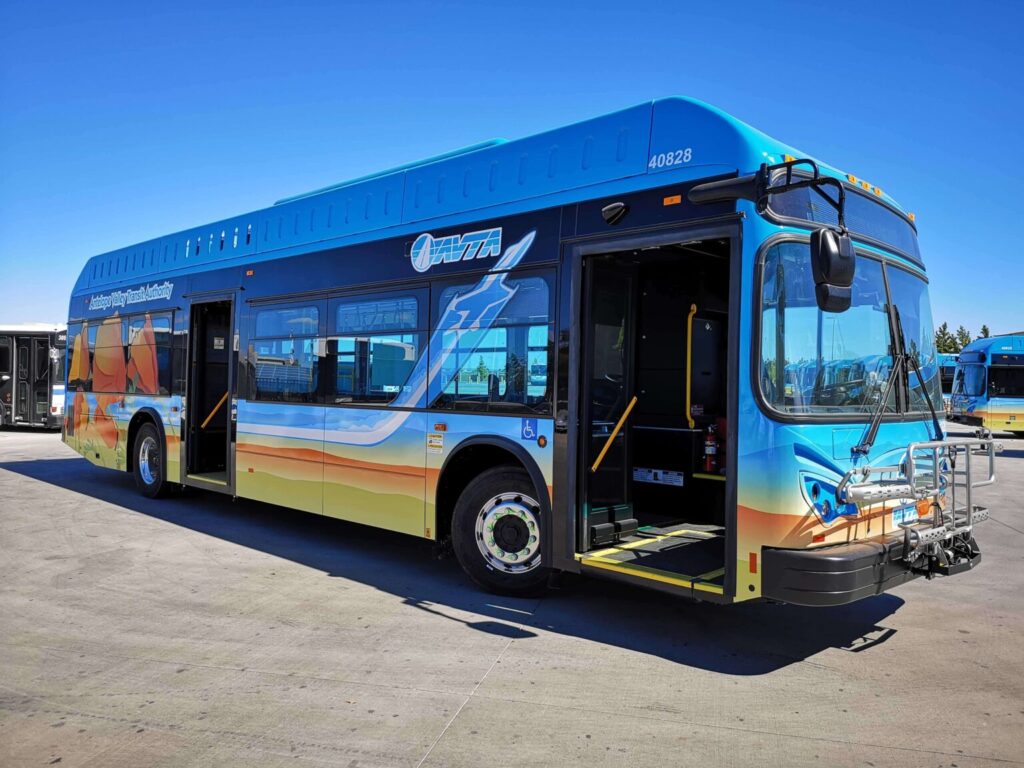 AVTA, which serves northern Los Angeles County and portions of southern Kern County, was the first transit agency in North America to go 100% battery-electric. Since making the decision to go all-electric in 2016, AVTA has put 65 BYD zero-emission buses into revenue service.
"By combining groundbreaking BYD electric bus technology with wireless inductive charging technology, AVTA's innovative bus project is the first of its kind in the nation. AVTA's zero-emission fleet, the first in the nation, accumulated six million service miles, saving 1.5 million gallons of diesel fuel and cutting 35.6 million pounds of CO2 and 112,000 pounds of particulate matter."
The battery-electric, zero-emission K9M has 37+1 seats, a range of 155 miles, and can be rapidly charged in 2 to 3 hours.
"We are excited to be able to make this announcement during the annual APTA conference in Orlando. BYD is proud to partner with AVTA, a pioneer in battery-electric bus transportation in the United States. The AVTA continues to shows transit agencies throughout California and the rest of the transportation industry how to transition from fossil fuels to zero-emission technology. These battery-electric buses will help keep Southern California's air clean and at the same time provide customers with a quiet, comfortable ride."
AVTA is buying the K9Ms through a State of Georgia statewide contract, which benefits local governments and transit agencies through the convenience and competitive pricing of pre-established contracts. BYD has also been selected as a vendor for transit buses and motor coaches in statewide contracts for California and New Mexico.
This article was originally published by BYD.