Following 550 high-end coaches C13PRO delivered to the Saudi Arabian market at the beginning of this year, Yutong has delivered another 263 units for the TGA long-distance passenger transport project of Saudi Transport Development Authority.
The climate in Saudi Arabia is hot and dry, and the maximum temperature in summer can reach above 50°C. Vehicles are prone to problems such as high engine temperature and interior trim bulging. In order to cope with the extreme high temperature, Yutong C13PRO buses use new-generation electronic fan technology, high-temperature resistant roof, skirt board and other interior materials to ensure normal operation and more fuel-efficient and quiet operation in high temperature environment.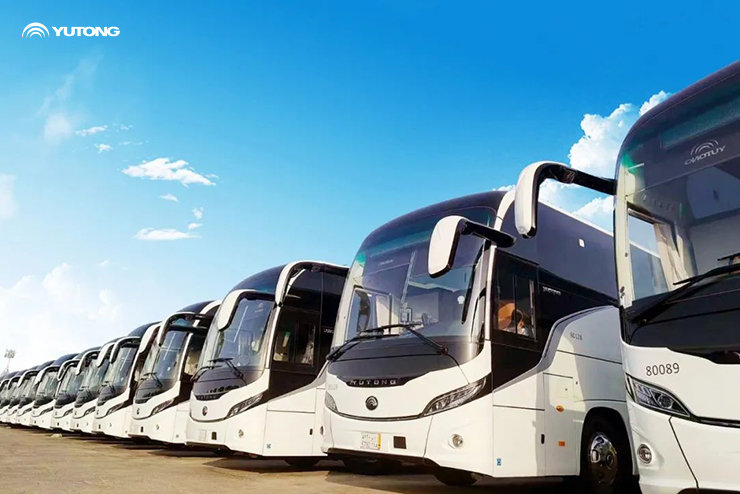 Saudi Arabia actively promotes economic diversification and put forward the "Vision 2030" in 2016, one of which focuses on vigorously developing new energy. Yutong actively responds to Saudi Arabia's "Vision 2030" demand for new energy.
Yutong uses liquid-cooled batteries and nitrogen protection devices to ensure the operation safety of new energy buses in high temperature environment. In view of the sandstorm and large temperature difference between day and night in Saudi Arabia, Yutong has designed a mud protection and anti-condensation structure for the drive motor to reduce maintenance frequency and save use costs. In view of the customer's habit of washing the vehicle with a high-pressure water gun, Yutong's battery, motor and electric control systems are all designed with maximum protection grade of IP68 & IP6K9K. The core components of the battery, motor and electric control systems can work normally after being soaked in 1m deep water for 24 hours, which effectively ensures the driving safety of the vehicle in rainy days and meets the customer's needs for cleaning the vehicle with a high-pressure water gun.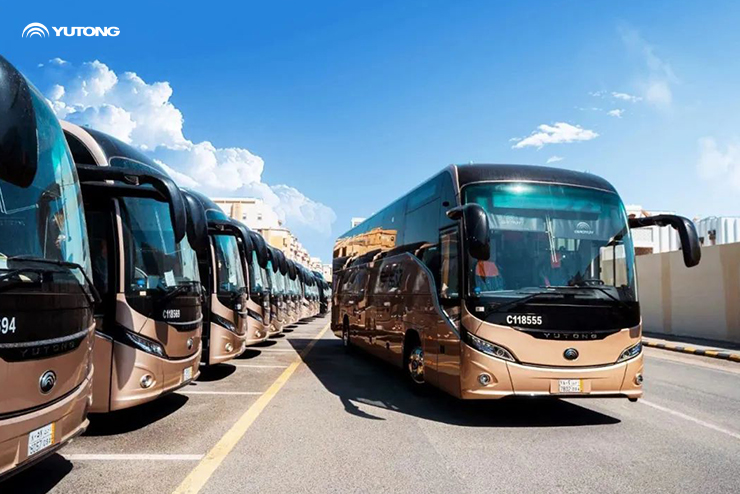 In the Saudi Arabian market, Yutong has set up a service team of nearly 50 people to provide important support for customers' daily operation in the "direct service mode". In addition to one local service station, Yutong has also set up a large full-service station, including comprehensive service solutions such as daily maintenance, operation management, system building and maintenance talent training.
Since entering Saudi Arabia for the first time in 2006, Yutong has been deeply engaged in this market for 17 years. Through the demonstration effect of "Powerful alliance" with Saudi customers, it has enhanced its brand image and influence in Saudi Arabia and the Middle East market.
This article was originally published by Yutong.