Bus manufacturer Volgren is constructing 10 new electric buses for Kinetic's fleet in Queensland.
The new buses are expected to begin passenger services on the Gold Coast in September 2022 as part of Kinetic's partnership with Transdev, Volgren and the Queensland Government.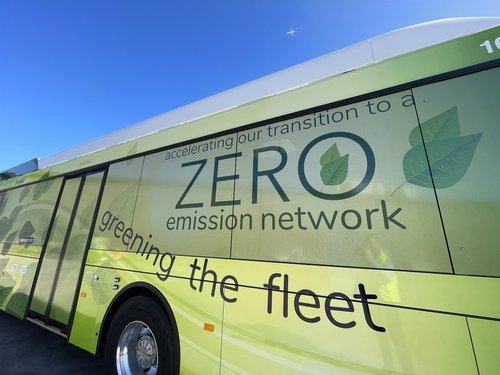 "This is an exciting moment for public transport customers on the Gold Coast and another important step in making the network more environmentally-friendly for the people of Queensland."
The arrival of the new buses is in line with the Palaszczuk Government's commitment that every new bus in South East Queensland will be zero-emission at the tailpipe from 2025.
To enable this transition, Kinetic also opened Australia's first 100 percent electric bus depot in Queensland in April 2022.
"This year we're rolling out buses in a number of different locations to understand how they perform, and understand any lessons that can be learned before we hit the 2025 target. Our research shows each electric bus could save as much as 1,000 tonnes of greenhouse gases over its lifespan and deliver many community benefits with less noise and harmful air pollution."
Volgren built the zero-emission buses locally in Queensland, following upgrades to the manufacturer's Eagle farm facility. Building the vehicles locally contributes towards the realisation of net-zero operations, while also supporting local jobs and expanding local supply chains.