Austalia's first 100 percent electric bus depot has opened on the Gold Coast, in preparation for 30 new electric buses that will enter service in Queensland in the coming months.
The Currumbin depot will be equipped with a 56kW solar panel array and will be entirely powered by renewable energy. The depot will house 14 electric buses, including those that will travel the 777 route from the Gold Coast Airport to Coolangatta.
"Having an emissions free bus depot here on the Gold Coast is fantastic not only for our local environment, but all of Queensland. Transport is the second biggest emitter in Queensland but is rapidly evolving to embrace zero emissions technology."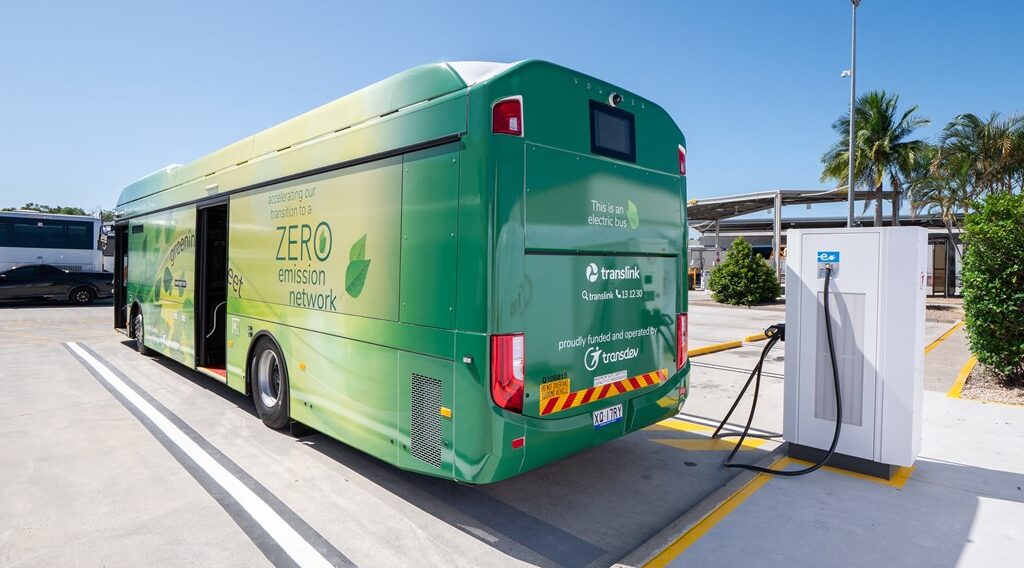 Of the 30 new electric buses set to serve Queensland's bus routes, 10 will be built locally by Gold Coast bus manufacturer, BusTech. The BusTech vehicles will commence services in Clarks Logan City in June.
"We are very excited to see the reaction of the community to not only a zero-emission fleet but also to how the fleet will perform. The opportunities this project is providing, not just from a new technology perspective but also the new skill sets we will be embracing, is beyond exciting and will further embed Logan as a community of choice. With the locally-acquired Tritium charger installation complete and the buses in build down the road at BusTech, this project really ticks all the boxes from a local supply chain perspective."
Kinetic-owned Sunbus will also introduce 5 electric buses on the Sunshine Coast and 5 electric buses in Cairns from early May and June, while Surfside Buslines will launch 10 new electric buses on the Gold Coast from late June.
In addition, sixteen new Hornibrook Bus Lines electric buses and two bioethanol-fuelled buses are also scheduled to arrive in Queensland later this year for a 12-month trial in Mackay.
"We've made a commitment that every new bus in South East Queensland would be zero emission from 2025, so to see it happening now is a fantastic achievement. Electric buses are better for the environment and mean people will be breathing in fresher, cleaner air when they are walking around. We've had some electric buses in SEQ since April last year, and now we'll have an extra 30 hitting the road across Cairns, Gold Coast, Sunshine Coast and Logan."
These vehicles and the accompanying charging infrastructure advance the state's transition to zero-emission transport solutions and build upon the Palaszczuk Government's recently released Zero Emissions Vehicle strategy.