Pierce Transit is adding six GILLIG electric buses to its fleet, providing clean, quiet public transportation to Pierce County residents.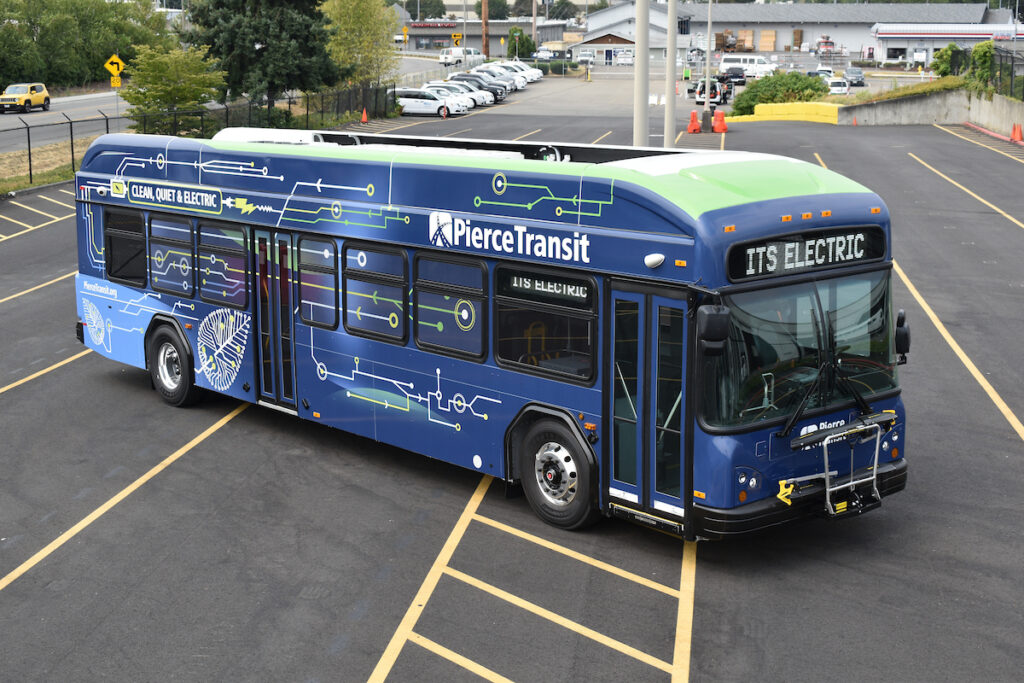 The benefits of all-electric buses include zero emissions, 30 percent fewer parts, and lower maintenance costs compared to standard fuel buses.
The new buses are similar in appearance, operation and componentry to Pierce Transit's standard 40' GILLIG low-floor Compressed Natural Gas (CNG) buses, which will save Pierce Transit maintenance and training costs. The propulsion system for these electric buses is manufactured by Cummins and features battery packs and an electric traction motor versus the standard engine and transmission. The buses can travel between 150 and 170 miles on a single charge (actual figures can vary based on driving conditions).