The U.S. Department of Transportation (DoT) has provided the Napa Valley Transportation Authority (NVTA) with a 35-year loan of up to $19.92 million under its Rural Projects Initiative (RPI) for the Vine Bus Maintenance Facility Project.
The DOT is helping finance this project through the Transportation Infrastructure Finance and Innovation Act (TIFIA) as part of its Build America Bureau. The loan will aid NVTA's construction of a 31,504–square foot transit maintenance facility that will include charging infrastructure for NVTA's new electric bus fleet.
NVTA currently leases a 2-acre maintenance yard in the city of Napa, California, which is not equipped to handle the future demands of NVTA's expanding fleet. This new project will address the growing need for transit to reduce emissions from single occupancy vehicles, and will provide photovoltaic systems to support electric vehicles with zero-emission targets, with NVTA aiming to provide a 100% zero emission bus service by 2040.
"The new bus facility will help modernise Napa Valley transit buses as they transition to electric. This project will invest in the community's infrastructure, create jobs, improve safety and combat climate change."
The NVTA has purchased 8 acres of land in the airport industrial area at Sheehy Court for the new facility, designed by Stantec. The facility will include an operations building, a 6-bay maintenance building, and a vehicle wash that will meet the demands a future fleet of over 80 transit vehicles. The project aims to ensure maximum solar potential by utilising rooftop solar panels and planning the site to allow for additional solar canopies. Stantec is also collaborating on strategies that maximise on-site battery storage, alongside designing the electrical service and infrastructure.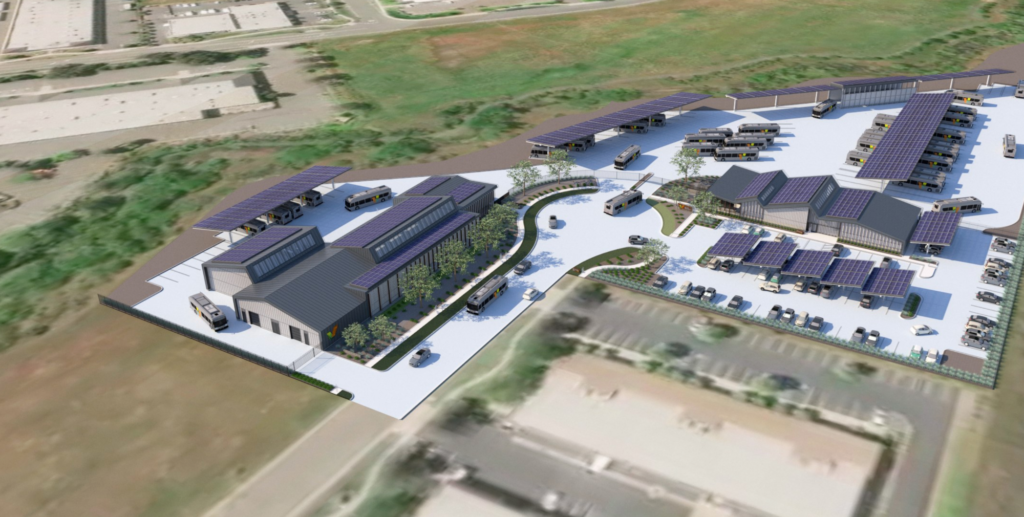 The project will create 624 jobs and spur growth and development within the Napa Valley area. Once completed, it is anticipated that the new facility will help secure an environmentally-friendly future for Napa Valley.