Eco-Driving for Bus Fleets: How Bledsystem Is Helping Operators Reduce Consumption and Accident Rate
Bledsystem has announced a series of webinars for this November.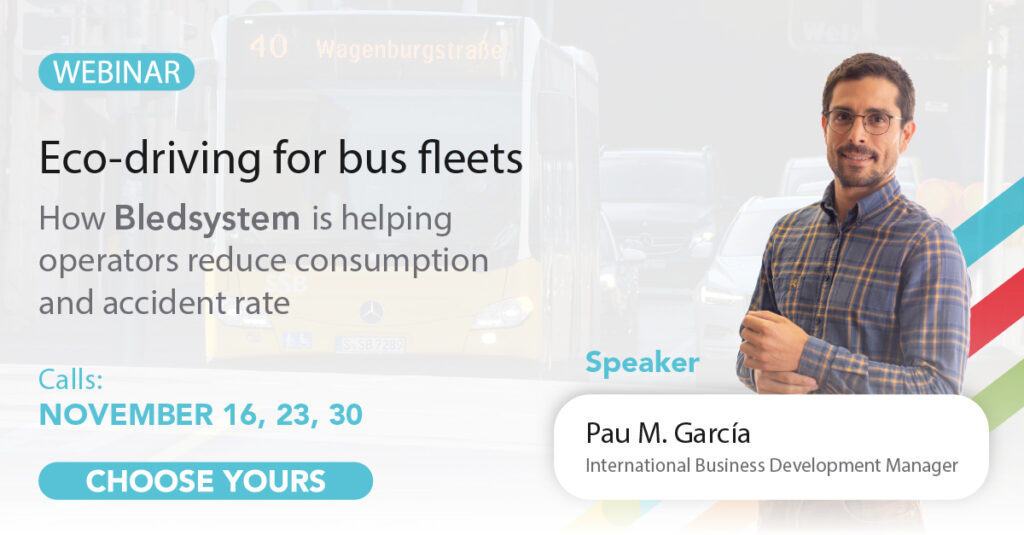 These webinars will delve into how Bledsystem is taking advantage of existing resources to increase the efficiency of its bus fleets, reduce accidents, and increase comfort for drivers. Always achieving high driver acceptance and maintaining good results in the long-term.
They currently have 3 different webinars scheduled, for November 16, 23 and 30 respectively. Click on the links below to register for the one that best suits you:
In these webinars Pau Muñoz García, our International Business Development Manager at Bledsystem will show you our differential value proposition and how to fast adopt it on your current operations.
This article was originally published by Bledsystem.