To deliver a more personalised and convenient service, Île-de-France Mobilités and RATP are trialling an alight on-demand service between stops on 9 Parisian bus lines.
Île-de-France Mobilités originally established this service on 70 bus lines in the city's outer suburbs to improve safety by allowing passengers to alight the bus closer to their destination.
Building upon this success, RATP is now implementing the on-demand system on 9 bus lines in Paris, including Noctilien lines N34, N41, N51, N63 and regular lines 84, 268, 131, 144 and 303 from 10pm onwards.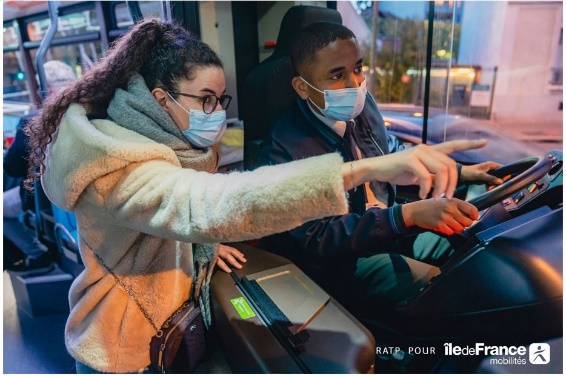 The alight-on-demand service allows passengers to disembark between stops to bring them closer to their destination. This is particularly relevant when the stops are far apart, such as in residential areas. The trial aims to enhance safety by helping passengers avoid long walks in the dark.
This service is conditional to specific regulations that ensure safety is maintained:
Passengers must ask to get off at least one stop before the destination
The driver will suggest the best place to get off safely
Passengers can only alight between stops from the front door of the bus
Passengers are unable to alight between stops in some areas due to the proximity of a parking area, a cycle path or a crossroads