BYD and Castrosua have launched their first jointly-manufactured electric bus at a presentation ceremony in Santiago de Compostela, Spain.
This follows an announcement in September 2022 that the two companies would collaborate to provide Spanish customers with personalised 12-metre electric buses.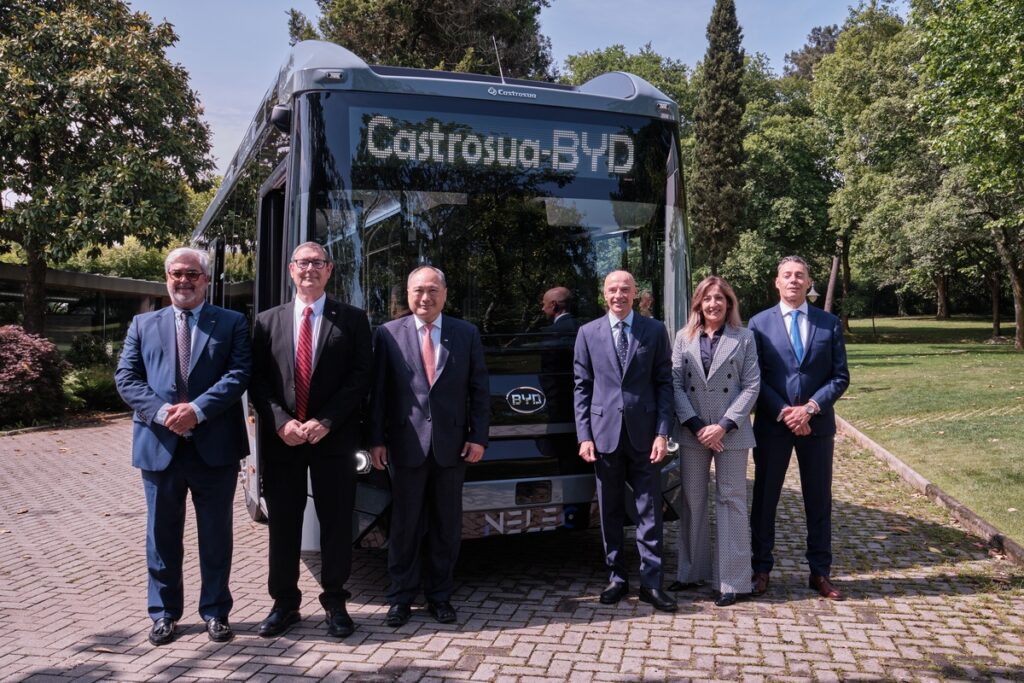 "It gives us great pleasure to introduce the BYD-Castrosua 12-metre eBus to Spanish customers. We are very pleased to be collaborating with Castrosua and the unveiling of this debut model is an exciting milestone for the partnership between both companies. BYD strongly believes in strategic localised partnerships. We recognise this as being key to providing clients with the reassurance of local, knowledgeable customer service and support. Together, we look forward to bringing customers tailor-made solutions and world-leading technology."
The new 12-metre electric bus produced through this collaboration combines BYD's electric bus chassis technology with Castrosua's bus body.
BYD's chassis features a 6-in-1 controller that integrates the vehicle's ecosystem to deliver improved reliability and increased operational proficiency and energy efficiency.
In addition, the BYD Battery Thermal Management System ensures the battery stays at the optimum operating temperature, adapting to climactic conditions.
Meanwhile, the NELEC body from Castrosua facilitates the development of all customisation and adaptation options.
The body was designed using 3D modelling to ensure all production, repair and maintenance processes are streamlined.
Furthermore, the new model features an ergonomic driver's cabin, a new windscreen wiper system with independent motors on each arm, an independent air channelling system and indirect vision systems with digital cameras.
"This alliance has allowed us to build this first proposal that will undoubtedly be a benchmark in the market, an attractive and needed proposal, since it adds the experience of an excellent craftsman who has created the best bodywork, with the strength and capacity of a great company, long time world leader in electromobility, which provides the best electric platform. Castrosua and BYD. Excellence and capacity. A sure bet."
The BYD-Castrosua 12-metre eBus can accommodate up to 92 passengers and has a 422kWh battery capacity, providing a range of more than 450 kilometres on a single charge.
This new model will be showcased at the UITP Summit 2023 exhibition in Barcelona on the BYD stand 7G 100 in Hall 7 next week.