BYD and Castrosua have signed a framework agreement to produce customised 12-metre electric buses for the Spanish market.
Vehicle and battery manufacturer, BYD will collaborate with Spanish bus and coach body specialist, Castrosua to produce the new vehicles.
The BYD-Castrosua buses will feature the BYD advanced chassis and electric powertrain and will incorporate the Castrosua NELEC body.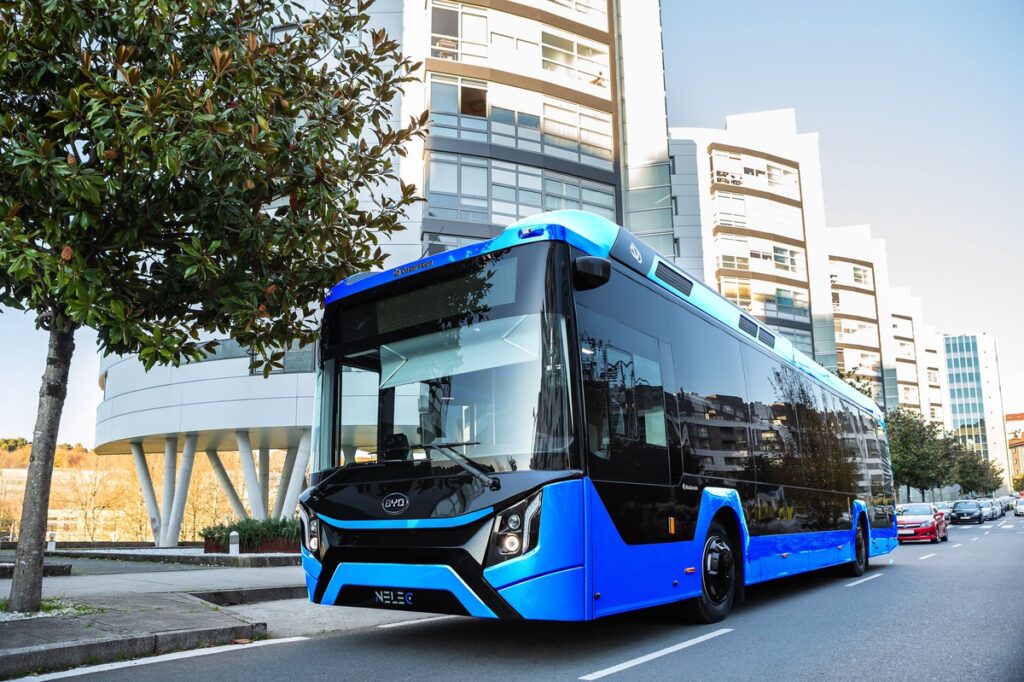 "It is a great honour for BYD to bring the world's leading technology to Spain and start the partnership with Castrosua. We highly value our local partnerships and it is especially significant that the tailor-made eBuses will be manufactured locally in Spain, for Spanish customers.
"Together we are poised to expand zero-emission electric bus fleets throughout Spain to provide a cleaner environment for Spanish people. BYD firmly believes in the benefits of collaboration to accelerate the transition to electrification, and we welcome the opportunity to partner with other respected bus bodywork specialists in Europe."
This strategic co-operation aims to produce tailor-made products that meet the demands of the Spanish market, with an initial focus on Class I and Class II buses for urban and commuter use.
The agreement will also offer an after-sales service that will provide technical support from both BYD and Castrosua, as well as the supply of spare parts.
"For Castrosua Group, it is very delighted to reach this agreement forming a strategic partnership with globally renowned BYD for the manufacture of urban and commuter electric buses. Castrosua and BYD now combine their strengths with the clear objective of offering customers highly personalised and innovative electric bus solutions. Together we continue to support eMobility, meeting customers' specific needs, through a service that will benefit from the experience and professionalism of both our teams."
The first BYD-Castrosua 12-metre electric bus is already under development and will soon be available for operation.