Volvo has delivered 30 new Volvo BZL Electric double-decker buses to Stagecoach East in Cambridge, UK.
These vehicles are the first of their kind to be delivered in the UK and will operate across multiple Park and Ride sites in Cambridge.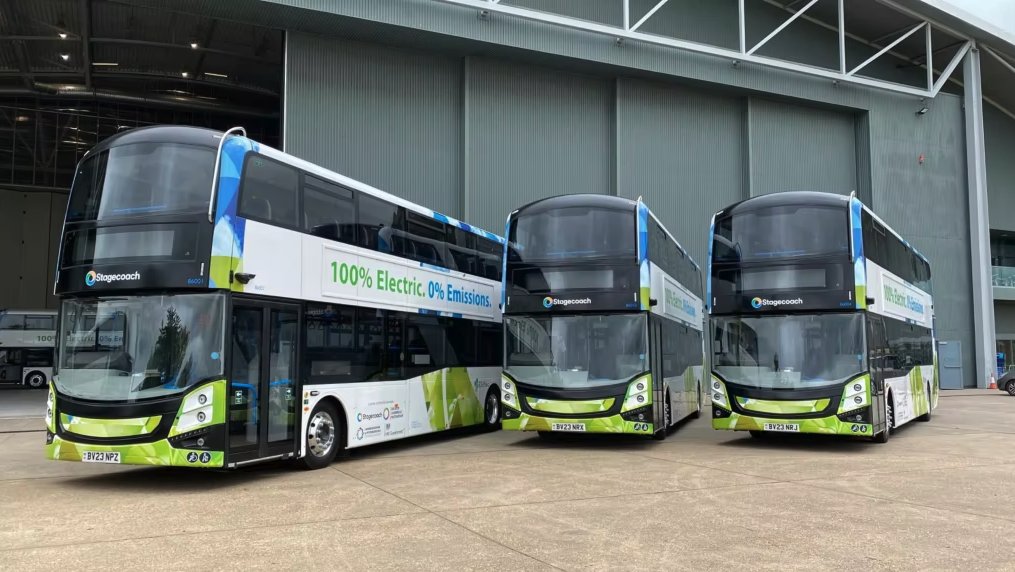 With this launch, all Cambridge Park and Ride and Citi 2 services are now fully electrified, while Stagecoach's Cambridge bus fleet is 31 percent electric.
The vehicles were funded by the Cambridgeshire & Peterborough Combined Authority, Greater Cambridge Partnership (GCP), Stagecoach East and the Department for Transport's (DfT) Zero Emission Bus Regional Areas (ZEBRA) scheme.
"It's fantastic to finally see these buses in Cambridge. This is a landmark moment for our bus network, and these 30 electric vehicles are marking a turning point for public transport in the region.
"Removing 30 diesel buses from our historic city and replacing them with these new vehicles will not only have a positive impact on the health of our region by reducing air and noise pollution but will also help in the broader fight against climate change as we embrace these new and exciting technologies."
The Volvo BZL Electric buses feature a Volvo chassis that has been designed to optimise the benefits of the model's smooth electric propulsion.
Meanwhile, the driveline has also been developed entirely by Volvo. It uses a 200kW electric motor coupled to a two-stage automated gearbox, which increases wheel torque at low speeds to reduce energy consumption.
"Everything about the design, build and specification of our new 100% electric buses is premium, and these first 30 vehicles are ready to deliver the cleanest, quietest, and most comfortable journeys of any vehicle in the Stagecoach East fleet. For the local community and drivers alike, they mark a real upgrade in service, and we are confident they will play a key role in supporting Stagecoach East's ambitious sustainability goals."
To accommodate its expanding fleet of electric buses, Stagecoach East is also investing 2 million GBP in smart charging infrastructure for its Cambridge depot.