Germany's Federal Ministry for Economic Affairs and Climate Action is funding an Electrified Coach project, which will be led by Daimler Buses in partnership with multiple research institutes and long-distance coach operator, Flix SE.
This project aims to develop all-electric coaches under Daimler Buses' Mercedes-Benz and Setra brands.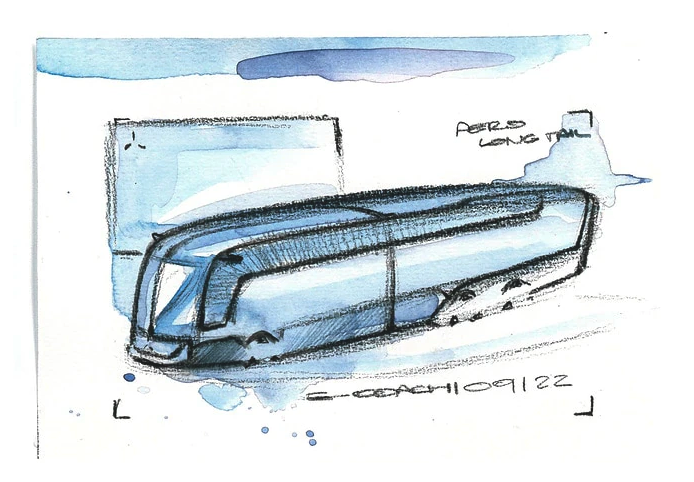 Although all-electric city buses are frequently deployed across Europe, it is more challenging to fully electrify long-distance coaches. This is due to their range requirements, the necessity for flexibility and on-route battery charging, their high payloads and the required space for passengers and luggage.
Daimler Buses has said that no manufacturer has yet successfully developed a battery-powered coach that provides the required range and is available for a wide variety of operating conditions.
"We are delighted to be the only bus/coach manufacturer able to bring our development expertise to the ELCH project. As a technological pioneer in the industry, we can deal with the topic both quickly as well as comprehensively and in a practical way."
The Electrified Coach project aims to develop a modular drivetrain and two emission-free demonstration vehicles in the next four years, which will then be tested under real operating conditions.
Daimler Buses will lead the the publicly funded project in partnership with the Karlsruhe Institute for Technology, the University of Mannheim, the Technical University of Kaiserslautern and operator Flix SE.
Flix SE's operations will form the data basis for deriving the vehicle requirements on long-distance routes. Flix will also be involved in testing the demonstration vehicles.