Latrobe Valley Bus Lines (LVBL) has introduced regional Victoria's first battery electric bus as part of the Andrews Labor Government's Zero Emissions Bus (ZEB) trial.
The government's 20 million AUD trial will inform the transition of approximately 4,000 diesel buses in the state. In total, 52 zero emission buses, comprised of 50 electric and two hydrogen vehicles will be rolled out across Melbourne, Traralgon and Seymour during the tree-year trial.
The first of these vehicles to operate outside of Melbourne in regional Victoria has been introduced on LVBL routes in the Latrobe Valley and is supported by a new charging station installed by Mondo at LVBL's Traralgon depot.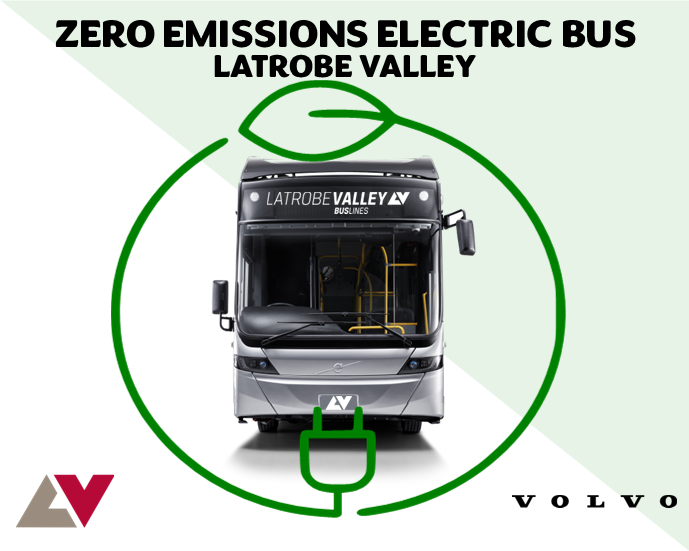 "Tackling emissions in the bus industry is critical to Victoria meeting its new commitment of net zero emissions by 2045 and we have a plan to achieve that by investing in greener technologies and supporting local manufacturing.
"We're proud to be working alongside Latrobe Valley Bus Lines and the local bus industry to trial new greener technology in the region."
In addition, the first of eight electric buses has entered service in Melbourne's south east as part of this trial. This vehicle will be operated by ComfortDelGro Corporation Australia (CDC) and will use Australia's first offsite charging station which has been installed at Monash University.
The on-route charging station will top-up the charge for electric buses during their daily operation, enabling them to travel greater distances. The vehicles will then also charge overnight at CDC's Oakleigh depot.
"ComfortDelGro Corporation Australia (CDC) is proud to collaborate with the Victorian Government, along with industry partners Volvo, Volgren, ENGIE, Monash University and TSA Advisory for its Electric Bus trial.
"This trial illustrates the benefits of industry leaders and government working together on the journey towards zero-emissions public transport, and I am excited to see it come to life on the streets of Melbourne."
Elsewhere in Melbourne, passengers are also benefitting from battery electric buses operated by Kinetic.