Ireland's National Transport Authority (NTA) has announced that driver training, vehicle testing and route piloting is now underway on the first battery-electric buses delivered to Dublin.
The nine new buses are among the first of 120 double-decker vehicles ordered from manufacturer, Wrightbus in June 2022.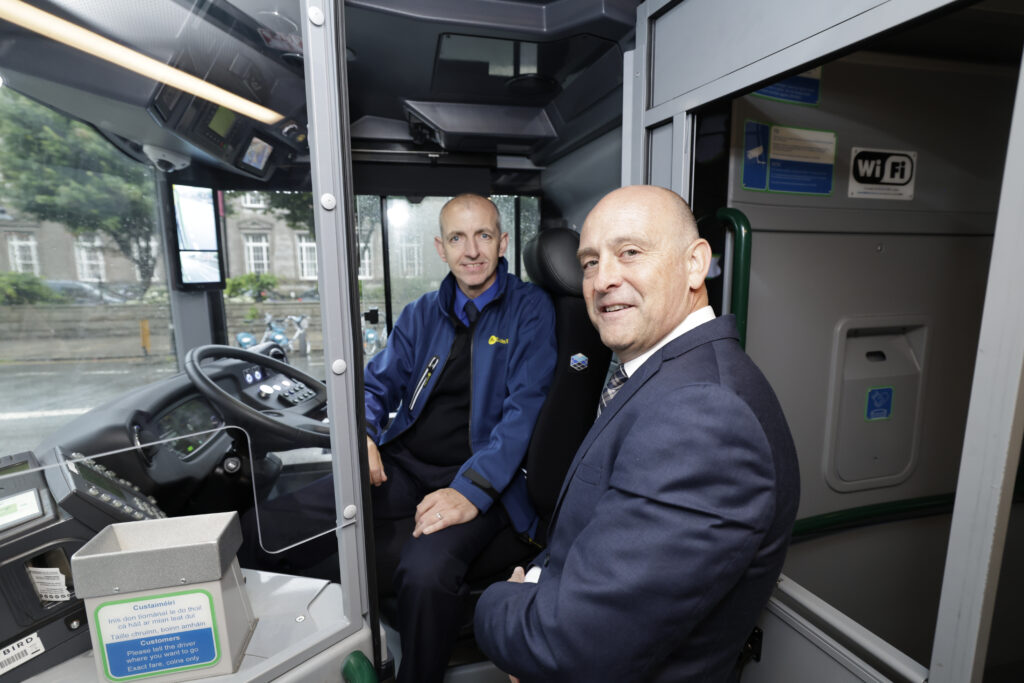 Testing, commissioning and driver familiarisation for these new vehicles is scheduled to continue throughout August and September out of Dublin Bus' Phibsboro and Summerhill depots.
The buses will then be brought into operation on an incremental basis from the end of this year.
"It's very encouraging to see the arrival of these buses and to see them out on the streets for training and testing. There is no doubt that people are looking to us to provide better, more sustainable transport alternatives in all areas, and it is incumbent on us as an Authority to respond to that demand in a positive way. In so doing, we will reduce the need for personal vehicles, making the quality of the air we breathe healthier for everyone."
A selection of routes are being trialled to test the range and performance of the electric fleet.
The vehicles are currently being charged using existing chargers installed for Dublin's hybrid diesel-electric buses.
Meanwhile, a depot electrification project is underway to install additional electric chargers in the Summerhill and Phibsboro depots.
"These buses are a critical component of the effort to transition our fleet to zero-emissions and to make public transport more sustainable than ever. But they will also offer a much-improved customer experience, and as somebody who had an opportunity to travel on one last week, I was very impressed with how quiet and comfortable the journey was. And of course electric buses mean that every community will get to benefit from cleaner air."
The NTA board has also recently approved an order for 210 additional electric buses from Wrightbus for delivery in 2024.
Consequently, within the next two years, about a third of Dublin's urban bus fleet will be zero-emission at tailpipe.